Brian May Responds To Freddie Mercury Biopic Claims: "Sacha became an arse"
11 April 2016, 16:02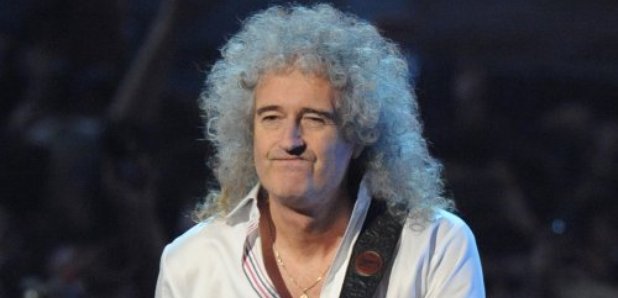 The Queen guitarist has hit back at the actors claims that they didn't want to make a "gritty" film.
Brian May has responded to Sacha Baron Cohen's claims that he quit the Freddie Mercury biopic because Queen wanted to protect the band's legacy.
The legendary guitarist has denied that he and drummer Roger Taylor didn't want to "make a gritty film" and slammed the actor for telling "untruths".
"Sacha became an arse," May said in interview with The Mail on Sunday's Event Magazine. "We had some nice times with Sacha kicking around ideas but he went off and told untruths about what happened".
The Bohemian Rhapsody star added: "Why would he go away and say that we didn't want to make a gritty film?
"Are we the kind of people who have ever ducked from the truth? I don't think so."
Taking aim at the actor's recent release Grimsby, May added: "We decided he wasn't right for the role for very good reasons, which will become apparent if you watch what he's done recently."
The Show Must Go On star concluded: "It's obvious that it wasn't going to work, him playing Freddie. It wouldn't suspend your disbelief. We're hoping Ben Whishaw will do it. He's fabulous – a real actor."
Despite Whishaw being on his wish list, May has confirmed that they still "don't know" who will play the late singer, who died of complications related with AIDS in 1991.
In March, Sacha Baron Cohen suggested that talks collapsed with the original members when it became apparent that Freddie Mercury would die half-way through the film.
Watch their interview below:
In the interview Cohen reveals: "A member of the band—I won't say who—said, 'You know, this is such a great movie because it's got such an amazing thing that happens in the middle of the movie.'
"And I go, 'What happens in the middle of the movie?' He goes, 'You know, Freddie dies.' ... "
He added: "So I go, 'What happens in the second half of the movie?' He goes, 'We see how the band carries on from strength to strength.'
"I said, 'Listen, not one person is going to a movie where the lead character dies from AIDS and then you carry on to see how the band carries on.'"