Jarvis Cocker "Categorically Denies" Pulp Reunion
30 October 2009, 17:00 | Updated: 28 August 2013, 17:26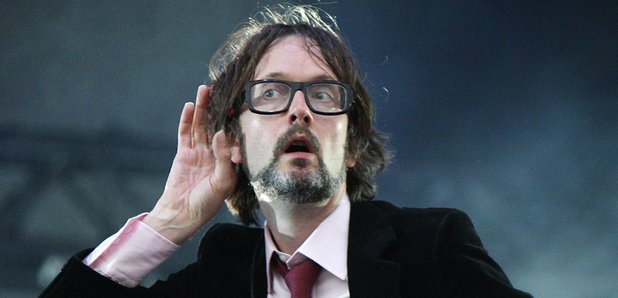 Jarvis Cocker has told Radio X that the rumours about Pulp reuniting are just a load of hot air and are down to someone misinterpreting one of his comments.
"It was on the way in to a film premiere, someone asked me, Would you like to play Glastonbury again? I said, Of course. They took that to mean Pulp would like to play Glastonbury."
The Britpop legend, who is currently enjoying success with his solo album 'Further Complications', added that a reunion for the band is something that isn't on the agenda at the moment. "If Pulp ever did get back together, I'm sure that Glastonbury would be the place I'd like to play. I would like to categorically say that I'm not planning to do it."
Jarvis Cocker on Pulp Reunion - Part 1
Meanwhile, Jarvis has revealed more details of his three-day "art happening". The star will be taking over the Village Underground venue in Shoreditch, East London between 9 and 11 November and is inviting people to come along and jam with his band, while various activities take place. The idea is a continuation of a project that Cocker launched in Paris earlier this year.
"We had various workshops: yoga, belly dancing..." he explained. "I'm hoping to get an aerobics class this time. We've got a pole dancer, who's going to teach people, which is quite funny 'cos there's all those mucky clubs round that Shoreditch area."
Jarvis Cocker on Pulp reunion - Part 2