Five great Primal Scream tracks featuring Robert "Throb" Young
11 September 2014, 12:43 | Updated: 12 September 2014, 11:07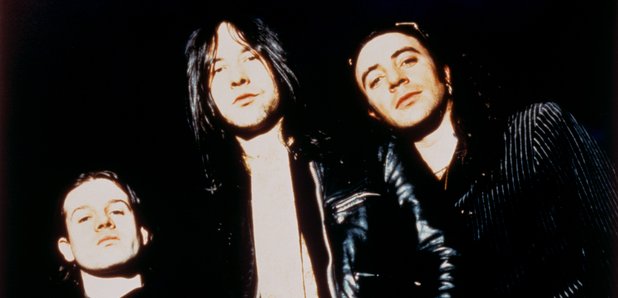 The former Scream guitarist has died, so let's pay tribute with some of his finest moments...
Rocks (1994)
The Scream's greatest tribute to their spiritual fathers The Rolling Stones, taken from the album Give Out But Don't Give Up.

Loaded (1990)
As fellow guitarist Andy Bell (Beady Eye, Oasis, Ride) tweeted: "That big power chord in Loaded is ringing out on the other side now."

Ivy Ivy Ivy (1989)
The opening track of the band's second, self-titled album from 1989, this was the last great single of the Scream's early garage rock period.
Swastika Eyes (2000)
Scorching stuff the band's sixth album XTRMNTR, part of Primal Scream's farewell to the Creation label that made them stars.
Country Girl (2006)
The final album to feature Throb was 2006's Riot City Blues and this joyous country-tinged track was a glorious swan song. Thanks Throb!