Primal Scream: We're Stronger Than Ever
3 April 2013, 16:46 | Updated: 12 August 2013, 11:46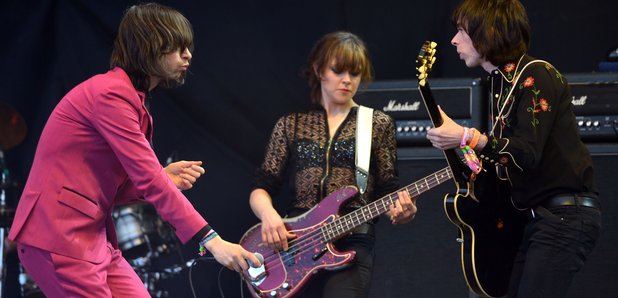 Bobby Gillespie has told Radio X that Primal Scream are in a great place as they prepare to release new album More Light.
"I know that we feel stronger than we've ever felt. We've got a great line up, great musicians, got a great new album, a lot of great songs and it's a great record. We're super confident," the frontman told Radio X's Jon Hillcock during Radio X Presents.... Primal Scream.
"We're clear, we're ready and we're rocking,"
The band performed in our London studio in front of an audience of just 30 - as part of our series of big bands in intimate venues.
More Light is the first record Primal Scream have released since the departure of bassist Mani at the end of 2011, following his return to The Stone Roses.
Bobby confirmed that they are supporting their former bandmate at The Stone Roses' Glasgow show - but he doesn't think they'll do Finsbury Park in London .
The band have yet to announce any tour dates in support of the new record - with only festival shows so far confirmed - and gave this response to a question about London shows from the Radio X audience:
"So far as we know, there's no London date pencilled in [crowd react with boos].... I know but there will be! [cheers from the audience].
"They're still putting a British tour together so... I don't know when its going to be - I don't know if it will be at the end of this year or the beginning of next year but as soon as we put it together we'll get the news up and out to everybody."
More Light is out May 13.