New Primal Scream Album Next Year
20 September 2012, 15:20 | Updated: 14 August 2013, 15:38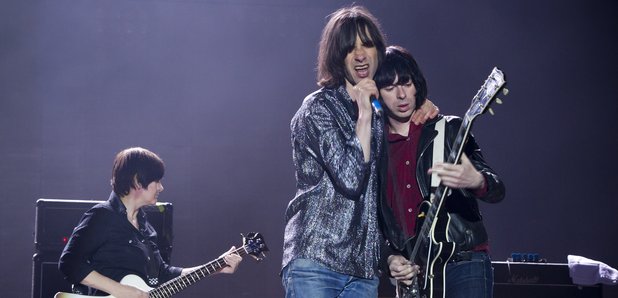 Primal Scream have confirmed they are going to release their 10th studio album early next year.
The follow up to Beautiful Future from 2008 will be very "sophisticated" in terms of production and arrangements according to Bobby Gillespie.
He's admitted to Q Magazine that fans can expect more and more new songs to be tested in their live shows before adding, "We've got an album that's recorded and mixed, it will be released early next year. We're really proud of this next album, it's a strong selection of songs so we want to play them."
We can expect "Pretty psychedelic rock" with guitars used in an "orchestral way" apparently.
"I think we do it in a more interesting way," he added. "We weave the guitars in with electronics and other acoustic instruments to make the core sound. This record is really sophisticated in terms of the production, the instruments we've used and the arrangements. The songwriting has got better!"