Mani: It's "Heartbreaking" to Leave Primal Scream
19 October 2011, 20:29 | Updated: 27 August 2013, 20:32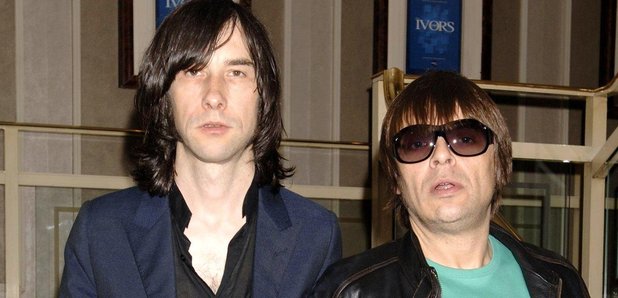 Speaking at yesterday's press conference to announce the much talked about Stone Roses reunion (aka the worst kept secret in the music industry of the past week) Mani admitted it was difficult to leave his other project Primal Scream.
"I'm going to back off and it's been heartbreaking because they've been my family for the last fifteen years," he confessed to the gathered journalists.
After a series of jokes about Primal Scream "saving his ass" and the possibility of them doing so "in a couple of weeks" he returned to seriousness.
"We've talked and they know where I am with this, I've always had it on my mind and I've never written it off. I've been allowed to follow my dream and I'm eternally grateful to them for that."
Meanwhile the band - who once said they were out to save the world from U2 - have admitted a change of heart.
"I like Bono, he's a mate man" Mani confessed.
While Reni said he owed a debt to U2 drummer Larry Mullen Jr, "without Larry I wouldn't be able to stomp and sing!"
"They're good players and they are great songwriters" he continued.