Bobby Gillespie: Seems Everyone in Music Is Asleep
26 March 2013, 17:09 | Updated: 9 August 2013, 13:52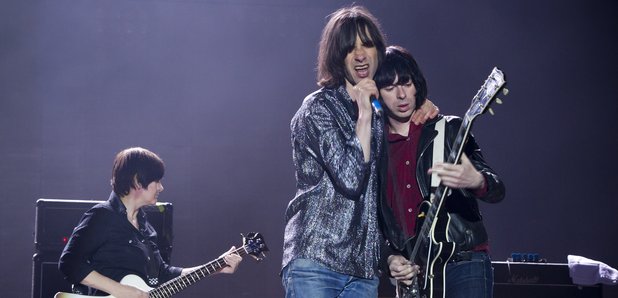 Bobby Gillespie has told Radio X he thinks it is a shame that current musicians aren't more outspoken.
"We've always had something to say and I guess we're going to say it so that's all I'm going to say," he told Radio X.
"You've got to understand that we're in the music business and nobody's got anything to say. All the bands are just quiet. There is no dissent, no protest, no anger. Just seems to be everybody is just asleep or tranquilised or apolitical y'know?
"I don't want to slag anybody else off. Each to their own."
Primal Scream have announced their new album More Light will be released on May 13.
It's the band's first LP in five years - and the first since bassist Mani left to return to The Stone Roses.
It features guest appearances from Robert Plant, Kevin Shields, The Pop Group's Mark Stewart and Jason Faulkner.

"I wanted to convey coming out of a dark time and into a good one - We always knew it wasn't going to be a straight ahead, balls to the wall, high energy rock 'n' roll, two guitars, bass and drum record,". the frontman said of the record.
"It's sophisticated, layered, cinematic and orchestral."

The tracklisting is:
2013
River of Pain
Culturecide
Hit Void
Tenement Kid
Invisible City
Goodbye Johnny
Sideman
Elimination Blues
Turn Each Other Inside Out
Relativity
Walking With the Beast
It's Alright, It's OK