Placebo To Release Remastered Albums On Vinyl
11 February 2015, 09:02 | Updated: 11 February 2015, 14:37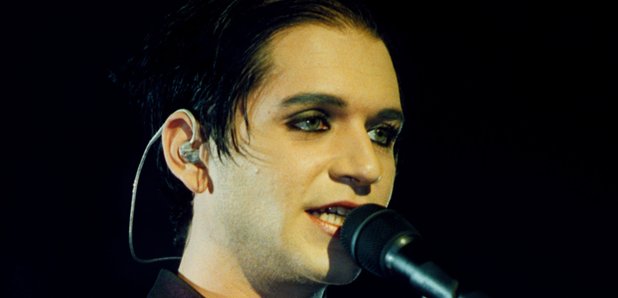 The band are celebrating 20 years together with remasters of their classic albums from the 1990s and early 2000s.
Placebo have come up with a unique way to mark their 20th anniversary in 2016, and it all kicks off next week.

The band will release an album a day to streaming services, marking the first time their full back catalogue has been available online. The plan starts with Placebo, their self-titled debut on Monday 16 February, all the way up to Covers on Sunday 22 February.

For vinyl fans, the band has something special up their sleeve too. Starting on Record Store Day on 18 April, the band will be releasing remastered 180 gr vinyl versions of each album. The album Placebo will be featured in a limited edition red vinyl release on the day.

The band are also about to embark on a tour that will see new drummer Matt Lunn replace Steve Forrest.
PLACEBO UK AND IRELAND TOUR DATES
25 FEBRUARY 2015 DUBLIN, OLYMPIA (SOLD OUT)
26 FEBRUARY 2015 BELFAST, WATRFRONT
28 FEBRUARY 2015 EDINBURGH, CORN EXCHANGE
1 MARCH 2015 GLASGOW, ACADEMY
3 MARCH 2015 ABERDEEN, MUSIC HALL (SOLD OUT)
4 MARCH 2015 NEWCASTLE, ACADEMY (SOLD OUT)
6 MARCH 2015 HULL, CITY HALL
7 MARCH 2015 BLACKBURN, KING GEORGE'S HALL
9 MARCH 2015 LEEDS, O2
10 MARCH 2015 LIVERPOOL, GUILD OF STUDENTS
12 MARCH 2015 MANCHESTER, APOLLO
13 MARCH 2015 SHEFFIELD, O2 ACADEMY (SOLD OUT)
15 MARCH 2015 NORWICH, UEA (SOLD OUT)
16 MARCH 2015 LEICESTER, DE MONTFORT HALL
18 MARCH 2015 BIRMINGHAM, O2 ACADEMY
19 MARCH 2015 BRISTOL, COLSTON HALL (SOLD OUT)
21 MARCH 2015 BOURNEMOUTH, O2 ACADEMY (SOLD OUT)
22 MARCH 2015 SOUTHEND, PAVILION (SOLD OUT)
24 MARCH 2015 LONDON, HAMMERSMITH APOLLO (SOLD OUT)
25 MARCH 2015 LONDON, HAMMERSMITH APOLLO
BUY TICKETS HERE