WATCH: Placebo Share Unseen Footage With David Bowie
21 April 2017, 12:26 | Updated: 21 April 2017, 12:34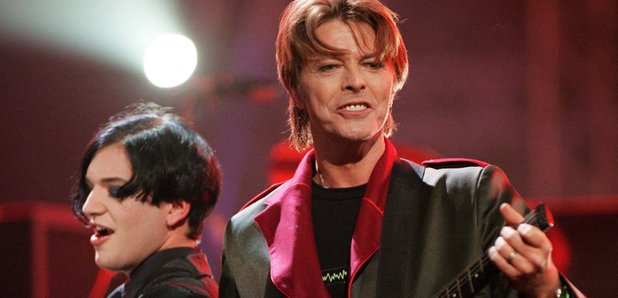 The clip was posted to celebrate the release of their Without You I'm Nothing collab, which will be released on Record Store Day.
Placebo have released never-before-seen footage which charts their time with David Bowie.
The clip was shared to mark the release of their 1998 collaboration with the late icon, Without You I'm Nothing, which will come as a special 12" picture disc on Record Store Day on Saturday (22 April).
Watch it here:
The clip sees everything from Brian Molko introducing Bowie on stage, to the band sitting with the Starman and explaining how they came to know each other.
Two and a half minutes in, Bowie can be seen explaining what first attracted him to the band, revealing: "I thought they were a really terrific band.
And Nancy Berry I believe it was at Virgin let me have one of their very earliest things, including the song Nancy Boy and I thought: 'That's a terrific song for a bunch of chaps to sing. I'll think they'll probably be huge.'"
Once again, David Bowie proved he was right.