Brian Molko: I Wouldn't Create Another Record This Way
8 July 2013, 18:26 | Updated: 30 March 2015, 13:39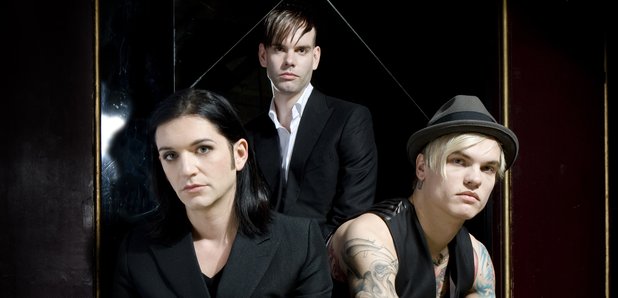 As Placebo prepare to release new album Loud Like Love later this year frontman Brian Molko has told Radio X it was a difficult process.
The record is their first full length since 2009's Battle For The Sun.

Loud Like Love was recorded in London at RAK Studios during 2012 and early 2013 and Brian told Radio X's Danielle Perry that the two session approach proved difficult.

"I wouldn't create this record the way we did it," he explained on The Radio X Evening Show.

"We did it in a backwards way - we wrote recorded and mixed the first half and then went on tour and then we had to go back and write the second half and record and mix that as well.

"It was quite difficult to do it that way, what had happened is we had set a benchmark for ourselves that we always had to rise to, so it was quite useful but it wasn't particularly comfortable."

However he doesn't regret the experience, saying in some ways it made the music stronger.

"It really shouldn't be comfortable all the time, making a record. I don't see why it has to be that way. You should be in a position to challenge yourself and certainly doing it this way, that's what happened.

"The result is what counts and we're very, very happy with the result but it wasn't a breeze."
You can listen to the interview below.

Loud Like Love is out on September 16 2013.

Tracklisting:

1. Loud Like Love

2. Scene Of The Crime

3. Too Many Friends

4. Hold On To Me

5. Rob The Bank

6. A Million Little Pieces

7. Exit Wounds

8. Purify

9. Begin The End

10. Bosco