Pixies release second EP of new material
3 January 2014, 12:07 | Updated: 3 January 2014, 13:03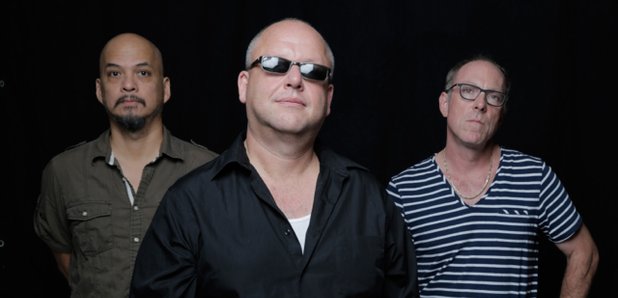 The band have unexpectedly issued another collection of new material, which follows EP-1's release in September last year.
EP-2 features four more new songs: Blue-Eyed Hexe, Magdalena, Greens and Blues and Snakes. Some of the tracks were aired during the band's live dates last autumn.

Of the lead track, singer Black Francis says: "It's a tale from the northwestern part of the UK, and it's a witch-woman kind of a song. That's what a 'hexe' is, and ours is a blue-eyed hexe."

The songs were recorded in October 2012 at Rockfield Studios in Wales, UK and were produced by Gil Norton, who produced the classic 1989 album Doolittle. Bass on the tracks was played by Simon Ding Archer, who also appeared on EP-1 and has worked with PJ Harvey, The Fall and on Frank Black's solo records.

EP-2 is available via www.pixiesmusic.com as a download and limited edition 10-inch vinyl.

The band are to play London's Field Day festival on 8 June.

Watch Blue Eyed Hexe here.