Pixies Confirm They're Working On New Material
1 June 2015, 14:36 | Updated: 1 June 2015, 15:30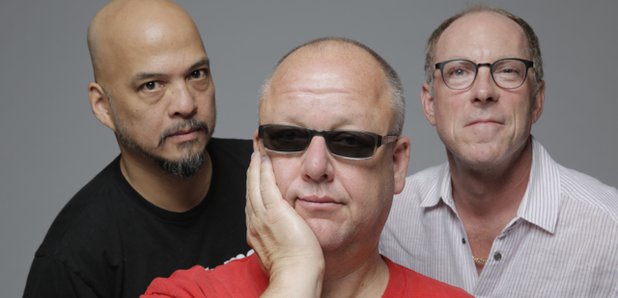 After releasing their first new album in 20 years in 2014, Pixies have admitted that they're trying out new material in the studio and on tour.
The Pixies have confirmed they're recording new material in the studio and have been trying the tracks out during recent festival and tour dates.

"We are working on new music," guitarist Joey Santiago told Billboard, "Sometimes we try it out live. It depends how we feel - and that's how we do it always; the set list always depends on how we feel.
"These songs are a litte more precious, a little more shy to come out live." David Lovering, the band's drummer, added that they've so far played the songs at five live dates.

"Behind each of the songs, we're trying to do something that we haven't done since we were baby band," said Lovering. "It's a really great way to hone it on the round."

The pair also paid tribute to Royal Blood, who have supported Pixies on tour. "They were really good, just two guys," said Lovering, "They really had it down and they're the best set i've seen in a long time."