Pixies announce new album Indie Cindy
24 March 2014, 16:20 | Updated: 11 February 2015, 14:41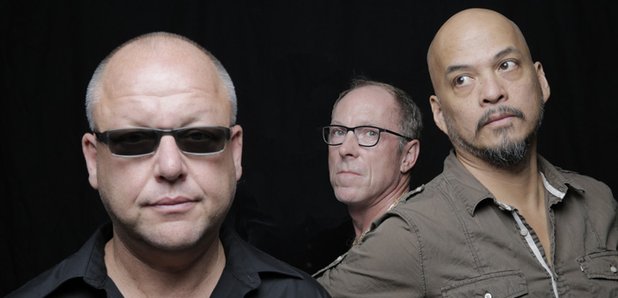 Pixies have announced their first full studio album since 1991's Trompe le Monde.
Indie Cindy will be out in the UK 28 April and compiles tracks from the band's series of recent releases: Bagboy, the band's first new song in more than a decade, the eight tracks from the band's EP-1 and EP-2, released September 3, 2013 and January 3, 2014 respectively, plus the three new tunes from the just-released EP-3.

"We started seriously talking about recording new music about four years ago," said Pixies drummer David Lovering.
"New music seemed like something we just had to do, we just couldn't continue to go out and tour without anything new. So the talk evolved into writing and recording, and we're all very happy with the way everything worked out."

The album was produced by Gil Norton, who also worked on Doolittle, Bossanova, and Trompe le Monde. It was recorded in October 2012 at Rockfield studios in Wales.

The band have also confirmed the album will be available in advance of its release date as a special vinyl for Record Store Day.

The limited edition, two-disc, deluxe gatefold, 180-gram vinyl set will only be available from independent record stores participating in RSD around the world on 19 April.
Indie Cindy Track listing:
1. What Goes Boom
2. Greens and Blues
3. Indie Cindy
4. Bagboy
5. Magdalena 318
6. Silver Snail
7. Blue Eyed Hexe
8. Ring the Bell
9. Another Toe in the Ocean
10. Andro Queen
11. Snakes
12. Jaime Bravo