Pixies Announce Guitarist Joey Santiago Is In Rehab
16 September 2016, 14:09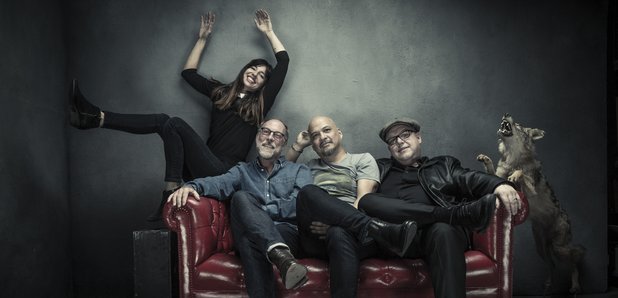 The band have confirmed that they still intend to embark on their UK and European tour this autumn.
Pixies - that's frontman Black Francis, bassist Paz Lenchantin and drummer David Lovering - have confirmed that the band's guitarist has checked into rehab.
Joey Santiago will undergo at least 30 days of treatment for "alcohol and drug issues".
"This is the best thing that Joey could have done, and we're very proud that he's taken this step," says David Lovering.
"We ask all of our fans to support Joey while he's on this road to recovery."

While this will disrupt some of the promotional activity the band planned for the release of their new album Head Carrier, their planned UK and European dates for November and December are expected to go ahead.
Head Carrier is released on 30 September.