Pixies: The new album was a democratic process
11 July 2014, 14:40 | Updated: 11 July 2014, 15:22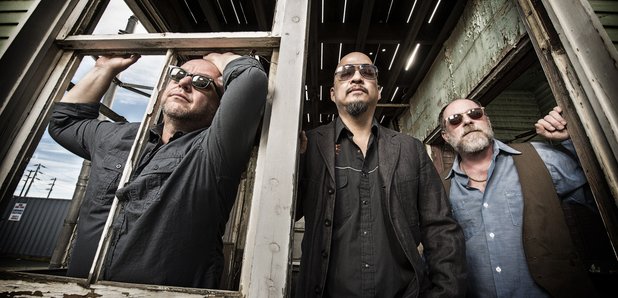 Drummer Dave Lovering tells Radio X that if all members of the band weren't happy with the new material, Indie Cindy may not have happened.
Speaking to Radio X's Jim Gellatly ahead of their headline set at the King Tut's tent at T In The Park tonight (Friday 11 July), Lovering explained:

"When we decided we were going to record new stuff, we knew we had to uphold something, some supposed legacy. So we all decided that we had to all agree, in a democratic vote, that we liked what we were doing. And if we didn't like it, we wouldn't even record the music. That was the way it went.

"We spent three years tossing ideas around. But we were able to all agree on something. Actually going into the studio, there was some apprehension there, but as we were doing songs, listening to the pre-mixes, all that apprehension started to go away."

The band worked with producer Gil Norton, who had worked with the band on their classic albums Doolittle, Bossanova and Trompe Le Monde.

"He told us 'Just imagine you've left the planet earth for twenty years and you don't know what music is like. When you come back, do your take on it.' I didn't know what to make of that, but we tried to be a little different and that's what we arrived at."