Black Francis: My Solo Career Is Over
7 October 2013, 17:42 | Updated: 26 November 2013, 11:12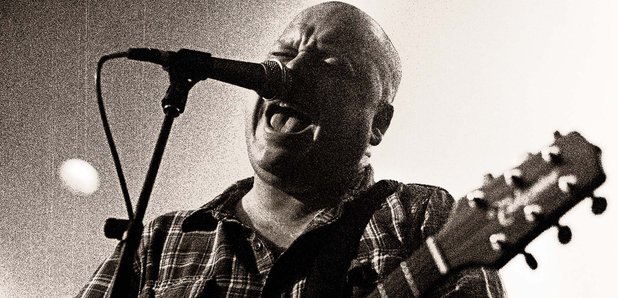 Pixies frontman Black Francis has said that he is fully committed to the band these days.

This is what to we do, and my solo career is over. I have no interest in making solo records. For me, this is it," he told Rolling Stone.

Pixies returned with a new EP last month - their first multi-track release in 20 years - and the band promised Radio X backstage at iTunes Festival that more EPs would be released online in future.

The band have also been talking about the "awkward moment" when bassist Kim Deal quit the band earlier this year while they were working on the new material in Wales.

"Kim walked in at some point and said, 'I'm flying home tomorrow.' She quit the band," Black Francis said.

"It was an awkward moment. We didn't hug or shake hands or anything. [Guitarist] Joey [Santiago] and I just stood up and said, 'Okay.' Then we had to get out of there, so we immediately went to a bar. I had to move from coffee to alcohol."
Pixies today released new video for Andro Queen - watch it here>>


Kim Deal was replaced with Kim Shattuck, who has previously played with The Muffs and The Pandoras.

The band are set to play the Manchester Apollo on November 21 / and Hammersmith Apollo on November 24 and 25.