Pixies: Bands should stop complaining
29 April 2014, 12:00 | Updated: 29 April 2014, 18:15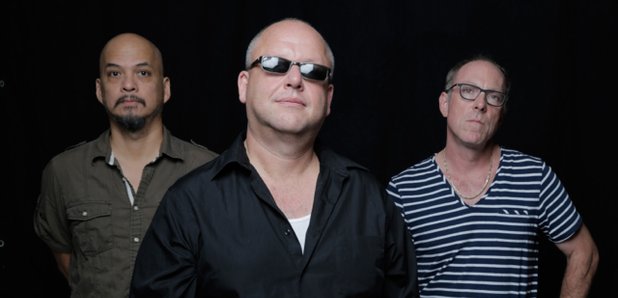 David Lovering and Joey Santiago have told Radio X their continued success second time around has made them much more appreciative of "the best job in the world".
The band's new album Indie Cindy - their first collection of new material since 1991's Trompe Le Monde - was released this week.

"It's still hard to recognise our importance or anything that people say about us," drummer Dave Lovering told Radio X's John Kennedy.
"It will just always be like that because I'm just Dave, this is Joe, we're just in a band, this is what we do. It's nothing special to us but it's nice, the acknowledgement and stuff but it's hard to perceive it, in a way."
However he did admit that being given a second chance at a career after their initial split in 1993 is a still a big deal.
"I was grateful the first time, but I'm ever so much more grateful now, because we're given a second opportunity I never thought would happen for something that I love doing."
Guitarist Joey Santiago also confessed it has made him less patient with other bands' moaning.
"On the interim of the breakup, I would hear some bands just going, 'Uhhhh, poor me, I'm so blah blah blah.'
"It's like, 'Dude, you don't know how good you have it'. You know what I mean? It's like, 'Dig a ditch, do something else, but just stop. No-one wants to hear you complaining about the best job in the world.'
"I think this is the best job in the world. I'm just more appreciative of it."