Firefighters Called To Pixies Show After Too Much Dry Ice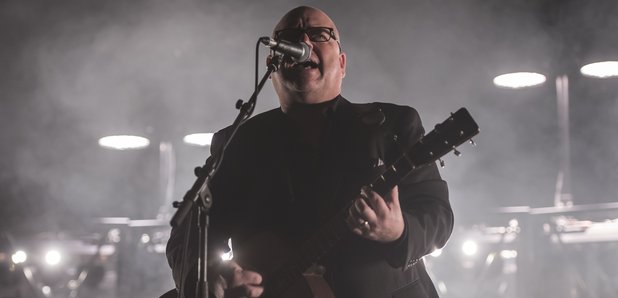 The band's show-stopping finale sets off smoke alarms at a show in Portland, Maine.
Firefighters were called to a show by indie rock legends the Pixies this week… when a cloud of dry ice set off smoke alarms in the venue.
The band were performing at the State Theatre in Portland on Tuesday night (26 September) and ended the show with their traditional finale, a version of the 1989 b-side Into The White.
The track, which originally appeared on the flip-side of the classic single Here Comes Your Man, climaxes with the band's crew unleashing an absolute WALL of dry ice, effectively causing a white-out in the venue. This is what the effect looked like when they played recently in Montreal:
However, the fog set off a smoke alarm in a projector room, alerting the Portland Fire Department and causing the theatre to be evacuated.
Pixies fan Jeremy DaRos told the Portland Press Herald: "The alarms went off and they were high pitched, sort of like a guitar, so at first they were hard to make out. Then the band put down their instruments, and we realised those were alarms.
"So people started filing out, but there was never a sense of panic in the crowd."