WATCH: Take That Cover Pink Floyd In 1995 And We Love It
8 February 2017, 14:45 | Updated: 16 April 2017, 23:19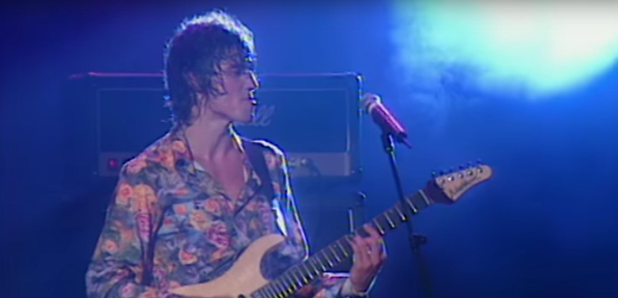 See the band perform Another Brick In The Wall at Earls Court in this throwback footage.
Last month we showed you a throwback clip of Take That covering Nirvana's Smells Like Teen Spirit at Earls Court in 1995.
Now, we've got the band performing Pink Floyd's Another Brick In The Wall at the very same venue... wearing the very same dodgy outfits... sporting the very same dodgy hair.
Watch their valiant effort courtesy of the band's official YouTube channel:
This time Jason Orange takes on the role of lead singer, giving their cover a decidedly less cheesy edge- despite losing half of his body water in sweat.
Gary Barlow still manages to make up for it on keyboard though, and can be seen dad dancing throughout. God love him!
Say what you want about the lads, but they can definitely play their instruments here!
Photo: YouTube/TakeThatVEVO