Paul Weller Becomes Father For The Eighth Time
12 July 2017, 12:22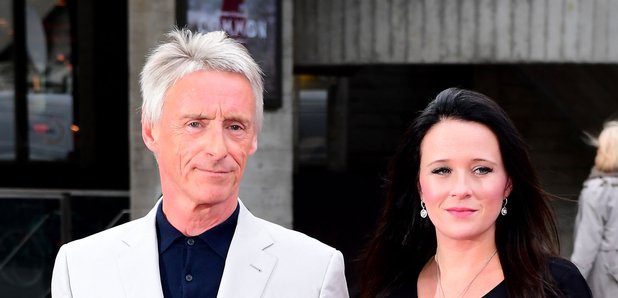 The Modfather and his wife Hannah Andrews welcomed a baby girl into the world on Saturday.
Paul Weller has become a father again.
The 59-year-old singer's wife Hannah Andrews gave birth to a little girl on Saturday (8 July) who they've named Nova.
The name is also a title of a track which features on Weller's latest album, A Kind Revolution, which was released in May.
A statement posted on the rocker's official website reads: "The Weller family are proud to announce the birth of baby Nova, who was born at home on Saturday evening. She was caught by her daddy after a long and beautiful unassisted labour.
"Hannah and Nova are doing really well and everyone is enjoying getting to know little Miss Weller."
The birth marks the eighth time The Changingman has become a father, which he no doubt couldn't have envisioned when he was younger.
Watch as a 19 year old Paul Weller discusses his future:
Hannah - who was a backing singer on The Jam legend's 22 Dreams album - married him on the Italian island of Capri in 2010 and already have twin sons Bowie and John Paul, who were born in 2012 and were named after the late David Bowie and The Beatles stars John Lennon and Paul McCartney respectively.
The couple began seeing one another in 2008 after The Modfather split from his partner of 13 years Samantha Stock, with whom he has 17-year-old daughter Jesamine and 12-year-old son Stevie Mac.
The Going Underground rocker also has 29-year-old daughter Leah and 26-year-old son Nathanial with his first wife Dee C. Lee, whom he was married to from 1988 until they divorced in 1994.
His 21-year-old son Dylan - named after the music legend Bob Dylan - also comes from a relationship he had with a make-up stylist only known by the name of Lucy.