Paul Weller announces new collection More Modern Classics
15 April 2014, 11:30 | Updated: 15 April 2014, 12:07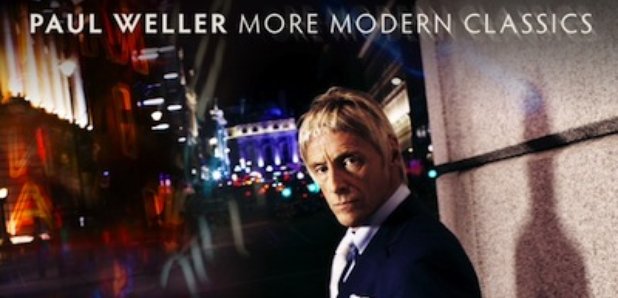 The Modfather has announced a new best of collection as well as two intimate London shows
More Modern Classics features tracks from the last 15 years of Paul Weller's career.
"This is just another few chapters of my life's work, a journey which I would hope you would come with me on," he commented earlier this year. "The music on this compilation [spans] over 15 years, but for me it feels like it could be 5 or 6 years. I'm rushing through like, I can't slow it down. I'll cling on tight and see where it ends up,"
As well as singles such as From The Floorboards Up and That Dangerous Age the record features brand new track Brand New Toy, that is also being released for Record Store Day 2014.
More Modern Classics is the follow up to 1998's Modern Classics which showcased the first part of Paul Weller's solo career and is released 2 June 2014.
Paul Weller has also announced that he will be playing two intimate live shows in mid May. The Modfather will be performing with his full band at two venues in London - anyone who pre-orders the album will get access to a pre-sale for the shows.