Exhibition Devoted To The Jam To Hit London's Somerset House
13 April 2015, 13:00 | Updated: 13 April 2015, 15:35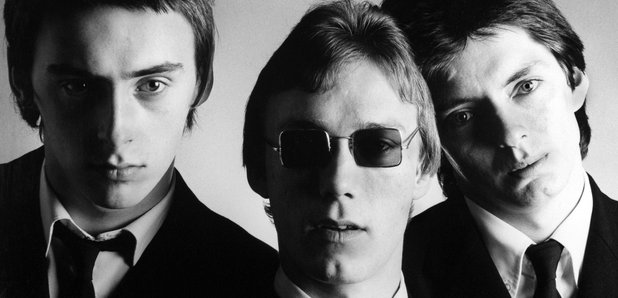 The Jam:About The Young Idea will cover the band from their formation to their split in 1982, with unseen material and fan memorabilia.
Photo: Martyn Goddard, Modern World photo shoot 1977
Few bands in the history of British music have had the impact of The Jam and a new exhibition will track the trio's incredible history. The Jam: About The Young Idea is set to take over London's Somerset House from 26 June.

With handwritten lyrics, stage outfits and the band's instruments set to go on show, Paul Weller and the other band members have thrown their support behind the retrospective.

Paul Weller has backed the exhibition: "When we were in the band, I would never have thought that some 35-odd years later, there would be an exhibition in our name at Somerset House.

"How incredible it is to think of all the memorabilia from the band, our families and fans together in one place. What an honour."

Bruce Foxton said: "The Jam's music still sounds contemporary today, some 35 years on. That is a real testament to the quality of the songwriting and the musicianship. I am extremely proud of having been a part of The Jam and the friendship the three of us enjoyed during that period and still do. This exhibition enables the fans to get more of an insight into the band. Somerset House, who'd have thought? Enjoy!"

Rick Buckler added: "There's been talk for a very long time about some form of exhibition that celebrates The Jam, and now it's finally happening, I'm pleased. I'm pleased for the fans and pleased that The Jam continue to mean so much to so many people, and that by visiting the exhibition The Jam can be remembered by lots of people from several generations."

A limited edition best-of, also called About The Young Idea, will be released to mark the exhibition, which will run until the 31 August.