Bob Geldof: "I Thought Paul Weller Was Boring"
9 December 2014, 14:04 | Updated: 9 December 2014, 14:12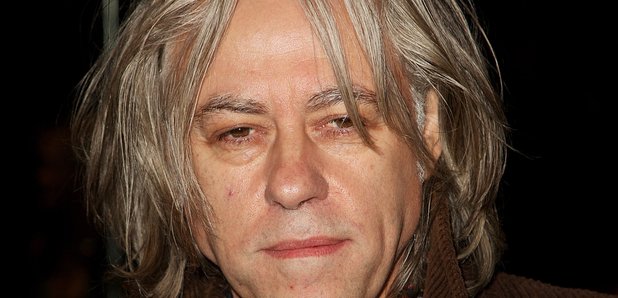 Bob Geldof opens up about his "intense rivalry" with Paul Weller and how he put it aside for the sake of Band Aid.
Bob Geldof has opened up about his feud with Paul Weller in the 1980s and how The Jam singer put his misgivings aside to sing on Band Aid.


Geldof said: "He and I didn't get along then very much, we were intense rivals in the Boomtown Rats and The Jam. I thought his old style sort of political rhetoric was boring.

"Nonetheless I called him and asked him would he participate and to my dismay and to his great credit [he did]."

But the Band Aid kingpin admitted that Weller didn't immediately say yes.

"I think he had to think about it, and say: do I support keeping people alive because they're in trouble? Yes I do. Do I support this way of doing this? Maybe not, but is it effective? I'll give it a go and try to make it.

"I really respect that and have respected him ever since. We get along fine now."

The former Boomtown Rats frontman also discussed Damon Albarn's claim that Band Aid was patronising to Africans, despite his appearance at the recording sessions for Band Aid 20 in 2004.

"Damon was on 2004 - well actually he came and made tea for everyone."

"Damon's got a different view, he thinks it should be all cultural. That you should have artists representing that area otherwise it's sort of patronising. I'm always pointing out to him that it's political, it's not cultural. Live Aid wasn't cultural. What you have to do is get the people who sell as many records as possible.

Geldof said he's wrestled with what artists appear on the tracks too: "Do I choose a great African artist that nobody knows? Or do I choose Pink Floyd with 20m people? I choose Pink Floyd because if the African guy comes on, a percentage will like him but a percentage will go off and make tea."

You can buy the Band Aid single or donate here.