Oasis on track for ninth UK number one album with The Masterplan reissue
7 November 2023, 11:00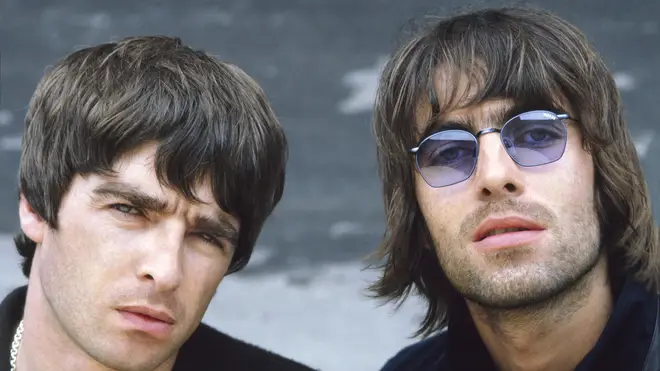 The 25th anniversary edition of the B-side compilation is on course to score a UK number one in the album charts.
Oasis are tipped to score their ninth UK number one album with their reissue of The Masterplan.
The band's iconic album - originally released in November 1998 - was a collection of extraordinary B-sides from the Manchester band, which accompanied the singles from their era-defining first three albums; Definitely Maybe (1994), (What's The Story) Morning Glory? (1995) and Be Here Now (1997).
To celebrate its 25th anniversary, the collection was given a glossy new re-release and now it looks set to make it to the top spot this week.
Should the album reach the top spot, it would beat BTS singer Junghook's Golden and knock Taylor Swift's 1989 (Taylor's Version) off the number one spot.
It would also mark Oasis' first number one record since their 2010 compilation Time Flies… (1994-2009).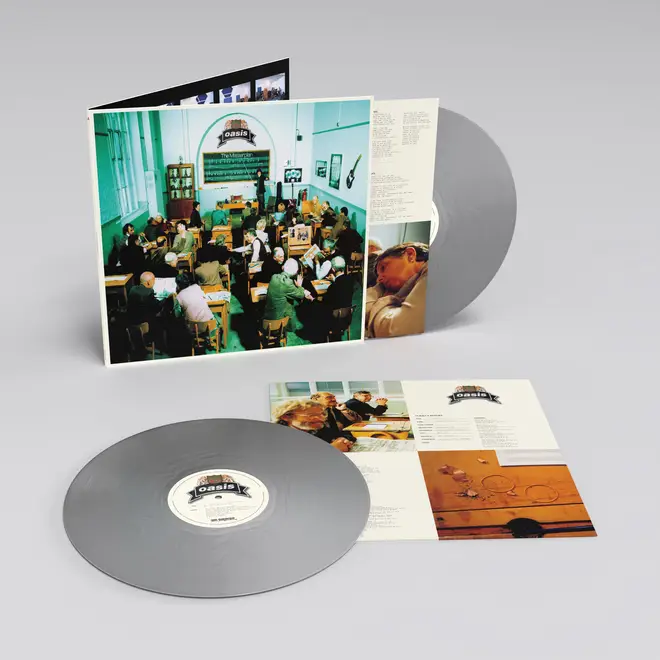 Liam Gallagher recently made nostalgic Oasis fans very happy by confirming his plans to play Definitely Maybe 30th anniversary dates.
The sold out dates, which take place across June next year, will see the Rock 'N Roll Star play the band's debut album in full as well as B-sides from the era.
But fans hoping to see an appearance from his estranged brother Noel will be disappointed, since Liam claimed he "refused" to take part.
He's been asked and he's refused

— Liam Gallagher (@liamgallagher) October 17, 2023
Liam has also recently told fans not to expect to hear any of his solo songs on the special dates, but has teased they can expect songs such as their Beatles' cover I Am The Walrus, the Live Forever B-Side Cloudburst and more.
No solo stuffs def maybe album b sides I am the walrus that's well worth 8 grand a ticket

— Liam Gallagher (@liamgallagher) October 31, 2023
See Liam Gallagher's 2024 Definitely Maybe UK & Ireland tour dates:
Saturday 1st June 2024: Sheffield Utilita Arena - SOLD OUT
Monday 3rd June 2024: Cardiff Utilita Arena- SOLD OUT
Thursday 6th June 2024: London The O2 - SOLD OUT
Friday 7th June 2024: London The O2 - SOLD OUT
Monday 10th June 2024: London The O2 - SOLD OUT
Tuesday 11th June 2024: London The O2 - SOLD OUT - (EXTRA DATE ADDED)
Saturday 15th June 2024: Manchester Co-op Live - SOLD OUT
Sunday 16th June 2024: Manchester Co-op Live - SOLD OUT
Wednesday 19th June 2024: Glasgow OVO Hydro - SOLD OUT
Thursday 20th June 2024: Glasgow OVO Hydro - SOLD OUT
Sunday 23rd June 2024: Dublin 3Arena - SOLD OUT
Monday 24th June 2024: Dublin 3Arena - SOLD OUT
Thursday 27th June 2024: Manchester Co-op Live - SOLD OUT
Wednesday 28th June 2024: Manchester Co-op Live - SOLD OUT - (EXTRA DATE ADDED)
Oasis to mark 25th anniversary of The Masterplan