Five Great Oasis Performances That Make You Hope The Reunion Happens…
23 August 2016, 16:17 | Updated: 23 August 2016, 16:33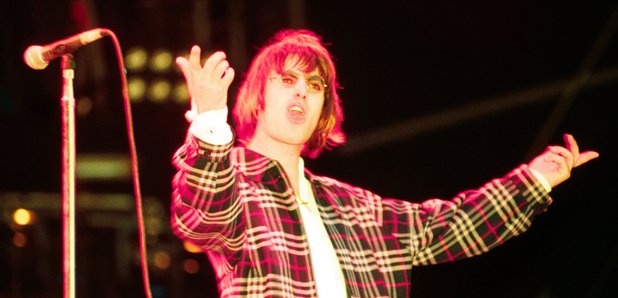 So Liam's up for an Oasis reunion, then? Here are five reasons why this would definitely be a good idea…
At their height, Oasis were one of the best live bands ever. No question. Don't believe us? Disagree?
Here are a mere handful of reasons as to why a reunion show would be unmissable.
1. Slide Away at Glastonbury 1995
The first time Oasis played Glastonbury in 1994, they were well down the bill on the NME stage, on Sunday afternoon. The second time, they headlined the Pyramid Stage. Just before the band's all-conquering album (What's The Story) Morning Glory? was released, here's Liam in all his pomp, anorak fastened up, tambourine around his neck, playing a stone-cold classic.
2. The Swamp Song / Acquiesce at Maine Road, 1996
Playing the home of Manchester City was always going to be special, but this is a hell of an entrance. The band crank up the unstoppable sound of The Swamp Song, before Liam makes his entrance. "Manchester, you mad fer it?" he asks. God, they look so young!
3. Champagne Supernova at Knebworth, 1996
The absolute high point of Britpop, Knebworth was the peak of the band's career - where else would they go after that? Here's an emotional moment from that incredible two-night stand. The drums get a bit military and, as Liam heads into the crowd, Noel goes wild on the guitar and, of course, John Squire comes out to wow us all.
4. D'You Know What I Mean at G-Mex, 1997
One of the highlights of the Be Here Now tour, this hometown show sees Noel unleashing a barrage of guitar feedback as Oasis confirm their status as Britain's biggest band.
5. Supersonic at Wembley, 2000
From the Familiar To Millions film, this beast of a performance of the Definitely Maybe anthem opens with Liam goading Noel: "You should write more of these songs, Noel… Write a couple more of these babies…"