WORLD EXCLUSIVE: Hear a previously unheard demo of Some Might Say by Oasis
8 September 2014, 09:15
Oasis - Some Might Say (DEMO)
04:04
This excellent solo acoustic version by Noel Gallagher was recorded by the band's sound engineer Mark Coyle at a soundcheck at Club Quattro in Tokyo almost exactly 20 years ago on 14 September 1994. It's thought this was the first time Noel played this future Number 1 single to anyone.
The track is one of the rarities to be included on the deluxe edition of (What's The Story) Morning Glory to be released on 29 September.

The new edition of one of the biggest selling albums in UK chart history will feature a remastered version of the original LP. The Special Edition CD and Super Deluxe Box Set feature two discs of B-sides and unreleased tracks from the same era.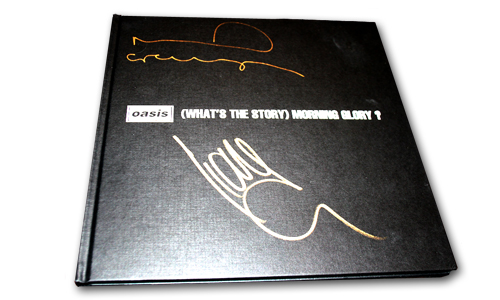 The Super Deluxe Box Set will also include a vinyl edition and CD of the album, plus: a special book including unseen photos; a replica of the promo cassette which included the track Step Out - later removed from the finished album; a special 7" vinyl of demo versions of Hello and She's Electric; a 12" of the promo for Cum On Feel The Noize and Champagne Supernova (Lynch Mob Beats Remix); promo cigarette papers; and a set of three postcards and an art print.

The first release in the Chasing The Sun series, Definitely Maybe, sold almost 20,000 copies in its first week. The next album to get the treatment will be the 1997 release Be Here Now.