Why Did Oasis Split? Read Noel Gallagher's Full Statement In 2009
10 January 2018, 17:32 | Updated: 10 January 2018, 17:45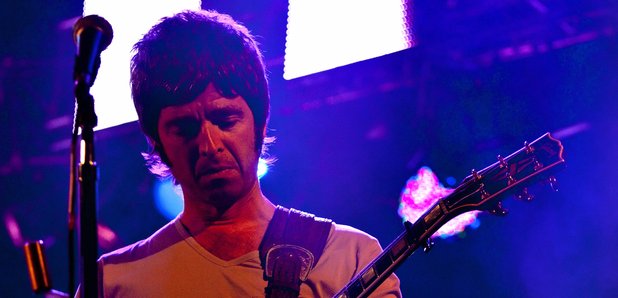 In case you didn't read it the first time around, remind yourself of just why Noel left the band.
Let's face it: we are currently nowhere near an Oasis reunion.
After announcing what appeared to be peace between the Gallagher brothers at Christmas, Liam has since decided to "fuck the truce" and continue to blame his estranged brother for breaking up the band.
However, Noel might have a very different version of events of the whole period. If you can't recall the reasons he gave for leaving the band in back 2009, why not take a walk down memory lane and read his full statement, which he shared via oasisnet.com at the time?
Read his full statement, which was entitled "Tales from the Middle of Nowhere":
"Dearly beloved, it is with a heavy heart and a sad face that I say this to you this morning.
"As of last Friday the 28th August, I have been forced to leave the Manchester rock'n'roll pop group Oasis.
"The details are not important and of too great a number to list. But I feel you have the right to know that the level of verbal and violent intimidation towards me, my family, friends and comrades has become intolerable. And the lack of support and understanding from my management and band mates has left me with no other option than to get me cape and seek pastures new.
"I would like firstly to offer my apologies to them kids in Paris who'd paid money and waited all day to see us only to be let down AGAIN by the band. Apologies are probably not enough, I know, but I'm afraid it's all I've got.
"While I'm on the subject, I'd like to say to the good people of V Festival that experienced the same thing. Again, I can only apologise - although I don't know why, it was nothing to do with me. I was match fit and ready to be brilliant. Alas, other people in the group weren't up to it.
"In closing I would like to thank all the Oasis fans, all over the world. The last 18 years have been truly, truly amazing (and I hate that word, but today is the one time I'll deem it appropriate). A dream come true. I take with me glorious memories.
"Now, if you'll excuse me I have a family and a football team to indulge.
"I'll see you somewhere down the road. It's been a f**kin' pleasure.
"Thanks very much.
"Goodbye.
"NG."
Watch Noel Gallagher explain why he wants to distance himself from the '90s musically