Radio X Names The Greatest Frontman Of All Time
9 March 2012, 00:00 | Updated: 13 August 2013, 17:24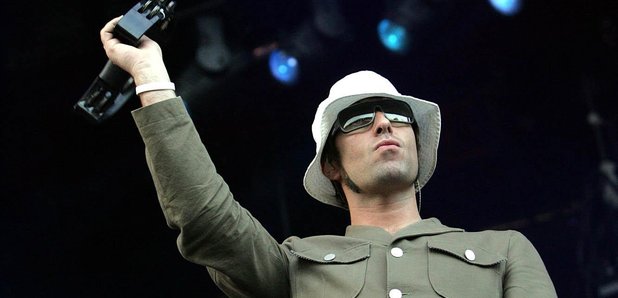 Liam Gallagher!
The Oasis and Beady Eye frontman strolled into first place easily, out polling the number two pretender (Freddie Mercury) two votes to one. The ultra-confident man from Burnage is now officially Radio X's Greatest Frontman Of All Time.
Radio X called up Liam to present him with the news. Not surprisingly, he thought it was the right result.
"Greatest frontman? I knew that anyway! There's not many of us about. There are a lot of pretenders out there. But I'd like to thank everybody for voting and stuff. Nice one."
Asked if he ever entertained the thought of being a guitarist or other sideman, Liam said: "I don't think I could handle the bass guitar, but I could see myself down the line on guitar and I can see myself smashing the kit up. But but singing is all I can do. It's always been about the vocal for me, man. If you're a good looking fucker like me, you've got to be down the front, haven't you?"
And how did Liam come up with his trademark hands-behind-the-back stance? "If I hold the microphone stand, I feel a bit weak and a bit singerish," he explained. "But when I put my hands behind my back I feel more power… it feels like it's going to go off at any minute.

Listen to the whole interview below, plus Liam's thoughts on the other frontmen in the shortlist.