Who could replace Noel Gallagher in an Oasis reunion?
13 May 2015, 14:20 | Updated: 13 May 2015, 15:35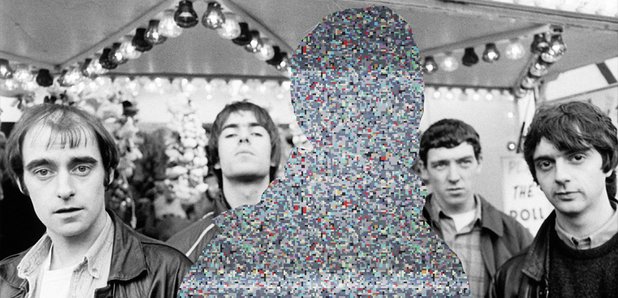 Tabloid rumours claim that Liam Gallagher is considering getting the old back together with the original line-up… minus Noel. Radio X wonders who could fill that not-inconsiderable gap.
Paul Weller



The Modfather has the performing chops, but with a brand new album out, Saturns Pattern, it would appear he has a lot on his plate at the moment. And would he want to go back to the old band format? The final word would be that he recently claimed that he preferred Noel's solo stuff to Oasis.

Probability: Nah.



Graham Coxon

This could be an opportunity to end the Britpop wars once and for all. But the Blur guitarist's style is probably way too extravagant for those three-chord Oasis tunes. And with this old band back together for 2015, it's unlikely Coxon would even entertain such an idea.

Probability: Not a chance


Johnny Marr
Big pals with Noel and one of rock's greatest sidemen, Mr Marr would bring some guitar flash to proceedings. He's done time in other people's groups, too: The Cribs, Modest Mouse and The The for starters.

Probability: Stranger things have happened.


Liam Fray

The Courteeners man is suited to appearing at the front of the stage rather than on the sidelines, but what an opportunity! He's a Manc, too. But with his own band's biggest shows yet taking place at Heaton Park this summer, we suggest he's got his own career to look after.

Probability: Not really



Paul McCartney

Macca likes being in the safe, protective bosom of a band - The Beatles, Wings, the Smokin' Mojo Filters, for heaven's sake - and he's even performed with Foo Fighters in recent years. But would he be happy not being the centre of attention? Playing a lot of Beatle-esque songs?

Probability: get real!



Andy Bell

He played bass in Oasis, of course, before becoming part of the Beady Eye line-up. But with his original band Ride on the comeback trail, it seems far-fetched to think Andy would give up the adoration for being the greatest shoegaze guitarist of his generation in favour of standing at the back with Liam.

Probability: Unlikely


Richard Ashcroft

The former Verve frontman has been quiet of late, so there may be an opportunity there. However, despite having the songwriting skills and being mean with a guitar, Ashcroft is more of a frontman.

Probability: Very very unlikely.



John Squire

With The Stone Roses on hold (again) and a history of Liam collaborating with Squire's other band The Seahorses, this could have legs. But then, he does have all those paintings to be getting on with...

Probability: Not out of the question.



Clint Boon
How about Noel's old Inspiral Carpets mentor from back in "the day", swapping that old Oasis guitar sound for some swirly Farfisa organ sounds?

Probability: That would be… odd.