"We Should Have Split After Knebworth" Says Oasis Man
6 April 2010, 21:53 | Updated: 27 August 2013, 21:55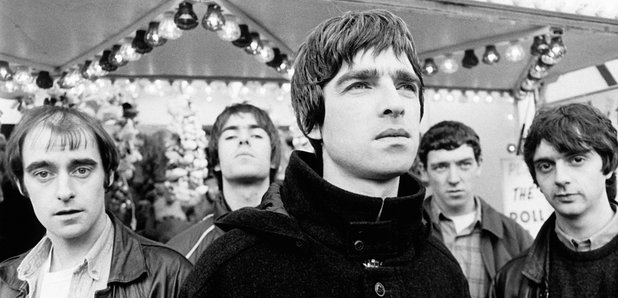 Former Oasis guitarist Bonehead has said the group should have bowed out at their 1996 peak...
Paul 'Bonehead' Arthurs has spilled plenty of Oasis beans in an in-depth interview that covers his departure from the band and being offered £100,000 to appear on Celebrity Big Brother with former Creation head honcho Alan McGee.
Speaking to Oasis fansite stopcryingyourheartout.com, the guitarist said he thought the band should have bowed out at Knebworth.
"I think we should have done Knebworth and on that second night we should have all taken a bow and said, 'Thank you and good night, we were Oasis'."
"It was a bit of a struggle after Knebworth, fucking hell! To go over to America and play to a few thousand people, when you just played to a quarter of a million!"
On the subject of leaving the band during the making of fourth album 'Standing On The Shoulder Of Giants', Arthurs said:
"We rented this big chateau in the south of France that belonged to Christian Dior. We set up a studio in there on our own, and we started recording an album there. It had a swimming pool, we were driving big sports cars, you know, we had the world at our feet.
"That should have been so much fun and for me personally there was no fun there and that spark had gone".
Most bizarre is the guitarist's admission that he and Alan McGee had both been offered £100,000 to appear on Celebrity Big Brother together.
"I got an email before Christmas from Alan McGee. He just said, 'Bonehead, do you fancy doing Celebrity Big Brother?'. I think the producer got hold of McGee and said did me and him fancy doing it? I just said, 'No, fuck that mate'. I think they offered us about £100,000 each to do it. But I wouldn't do it for £100 fucking million".