WATCH: Oasis Share Throwback Cover Of David Bowie's Heroes
22 January 2016, 11:13 | Updated: 22 January 2016, 11:24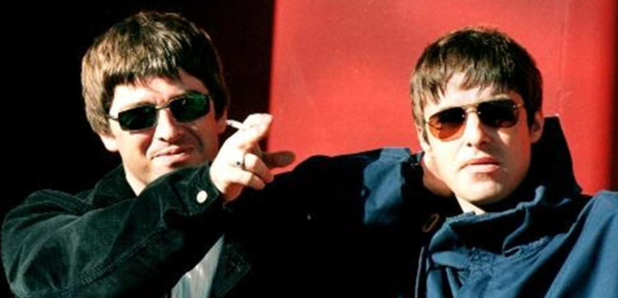 The YouTube video was shared on the band's official Twitter account.
Oasis have shared their cover of David Bowie's Heroes, following his passing on Sunday 10 January.
The former band have paid tribute to the late rock star on their official Twitter account, by posting a rendition of his anthem.
The YouTube video, posted by Oasis fan account OasisLove has been uploaded since 2009, but re-emerged due to the 69-year-old's death.
Watch it below:
Following the news of Bowie's death last week, Noel Gallagher shared his old school picture with the caption: "One of THE GREAT moments in my life. I regret being a bit too young to fully appreciate it though. God knows what I actually said to him!!"
Meanwhile, Monday 20 January has been declared David Bowie Day in New York.
The news was confirmed on the Blackstar singer's official Facebook page, revealing that the declaration would be made by Mayor Bill de Blasio at the final curtain call of his Lazurus show in the city.
See the proclamation below:
A British Bowie fan has also launched a campaign to have the star honoured at this year's Glastonbury.
Twitter account @BowieGlasto2016 is calling for festival-goers to honour the Starman, with a HUGE sing-a-long at Glastonbury's Pyramid Stage on Wednesday 22 June.
The account description explains: "Thousands of people singing#DavidBowie songs at #Glastonbury2016 by the Pyramid (Wed evening). What d'you say? We can be heroes.#GlastonBowie"
Asking fans to "put on (their) red shoes and spread the word," the account is using the hashtag "#GlastoBowie," to help drum up support, in the hopes it will trend.
The account creator - who wishes to remain anonymous - has exclusively told Radio X: "I started this to deal with the loss of someone who I've loved since a teenager even if I never met him. While the nation and the world mourns an alien who had to return to his star, we need to celebrate his life and music which will inspire us forever."
"This is just an idea I had in order to pay respect to my hero who rescued my teenage soul. #GlastonBowie".
Bowie last played the festival in 2000: