Watch Liam Gallagher Threaten To Slap A Fan On Stage
12 October 2016, 12:57 | Updated: 12 October 2016, 13:17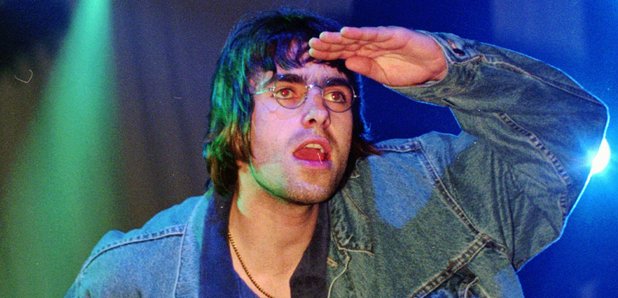 The throwback Supersonic documentary clip sees the Oasis frontman taking on lairy fans on stage.
A throwback clip of Liam Gallagher threatening to slap a fan at an Oasis gig has been shared from their Supersonic documentary.
The video, which is hosted on Pitchfork's YouTube channel, sees the band deal with lairy fans turning up to their gigs just to challenge them.
As ever, the Oasis frontman doesn't take any kind of confrontation lying down, and makes his feelings clear to any troublemakers in the crowd.
Watch the hilarious clip below:
Supersonic is out now in selected UK and Irish cinemas, and is set for release in the US for one night only on 26 October.
Meanwhile, Radio X are set to host a conversation with Liam Gallagher and Bonehead this Sunday, 16 October at the Etihad Stadium in aid of Global's Make Some Noise charity.
Johnny Vaughan will be quizzing them on all things Oasis and that Supersonic documentary, plus will no doubt be asking the question on everyone's lips: will the Manchester band EVER reform?