WATCH: Blink 182 Play Oasis' Wonderwall During Their Soundcheck
2 August 2016, 10:30 | Updated: 2 August 2016, 10:44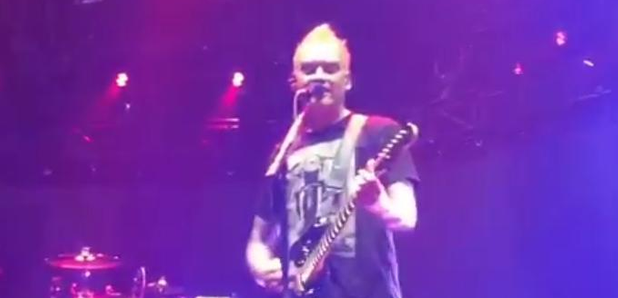 The band played the unlikely cover before their gig in San Antonio last weekend.
Oasis' Wonderwall is go-to track for any budding musician on this side of the pond, and it looks like it isn't any different for US punk rockers, Blink 182, either.
A video has been posted which sees the band's newest member, Matt Skiba, play the Oasis hit during their soundtrack for their San Antonio gig this Saturday (30 July), and it looks like he knows the words too.
Watch it below:
The unlikely cover came about when lucky fan, Mauricio Garcia, attended the soundcheck and asked them to play it on stage.
Maurico later posted a snap with the band from his meet-and-greet, describing it as "awesome".
Blink are continuing their North American dates, touring their California album tonight (2 August) at Atlanta's Lakewood Theatre.
Photo: Instagram/Mauricio Garcia