Even Vince Vaughn Wants Oasis To "Bury The Hatchet"
25 October 2016, 10:21 | Updated: 25 October 2016, 17:28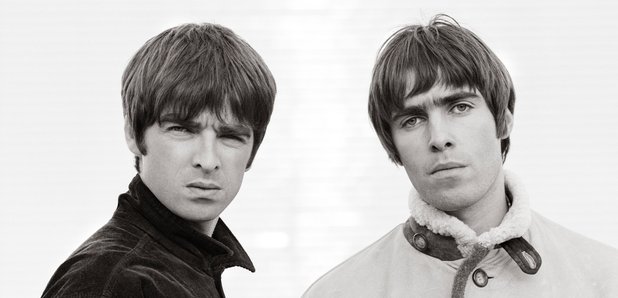 Plus watch Abbey Clancy's daughter pay tribute to the band with a cover of Wonderwall.
Vince Vaughn has revealed he's a big Oasis fan and wants Liam and Noel Gallagher to "bury the hatchet".
Speaking at the Los Angeles premiere of his latest film, Hacksaw Ridge, the Hollywood star told Press Association: "I do like a bit of Oasis.
"I like both of them," added the Wedding Crashers star. "I'd like to see them bury the hatchet those two. They've got to let it go at some point."
Join the queue Vince!
Meanwhile, The Internship star isn't the only celeb to share their love of the band recently, as Abbey Clancy has shared a video of her daughter, Sophia Ruby, singing Wonderwall on Instagram.
The Britain's Next Top Model host and wife of Peter Crouch captioned the video below: "#Wonderwall #education".
Vince Vaughn might just get what he wants if recent rumours are anything to go by.
Following the Mat-Whitecross Supersonic documentary, rumours have continued to swirl that the band could be set for a reunion very soon.
In September, Betway gave odds of 5/4 of Oasis announcing their reunion in 2017, and soon after suspending the betting following a surge in maximum bets.
Despite Liam Gallagher saying it's down to Noel Gallagher during Radio X's In Conversation With the star.
He told Johnny Vaughan: ""Our kid bangs on like I've fucking stabbed his cat or something. He wants to be a solo star, he's always wanted to be that.
"If people think by me having a dig on Twitter is what's stopping the band getting back together, you're fucking off your heads, right?
He added: "If they want the band to get back together they'll have to ask our kid. It's down to our kid."
Despite, that Liam's continued to goad his estranged brother and former bandmate on Twitter.