LISTEN: Ronnie O'Sullivan Sings Classic Oasis Song During Interview
10 March 2017, 10:00 | Updated: 10 March 2017, 17:47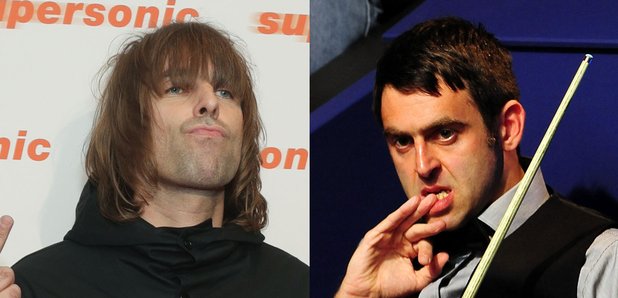 The snooker legend used the Manchester band for inspiration.
Ronnie O'Sullivan showed himself to be an Oasis fan by singing one of their classic tracks during a recent interview.
The snooker legend - who was questioned following his quarter final defeat to Judd Trump - decided to give one-word answers, before resorting to singing Wonderwall.
Listen to him in action here:
Singing 'Wonderwall' in an interview…

Our reporter gets 'ronnied' after Ronnie O'Sullivan's loss to Judd Trump » https://t.co/t5IgwAORRT pic.twitter.com/cVJWOgEQlG

— BBC Wales Sport (@BBCWalesSport) March 9, 2017
He doesn't sound half bad does he?
The former world champion has been keeping his responses short and to the point of late, after coming under fire for his off-colour remarks earlier this year.
As reported by Eurosport, O'Sullivan recently called a photographer a "fucking nightmare" and has been known for berating referees.
The snooker player has previously been caught on camera saying: "Suck my c***," while adding: "F**k me, how many questions are they going to ask?"
Watch out Liam Gallagher.