Here's Why Richard Ashcroft Wants To Make A Musical With BOTH Noel And Liam Gallagher...
18 April 2016, 17:15 | Updated: 18 April 2016, 17:18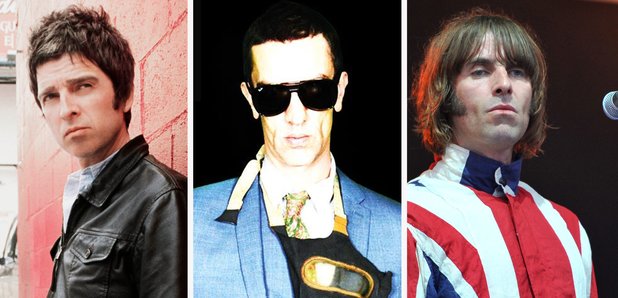 The former Verve frontman explains why he wouldn't want to choose between the Oasis stars.
Both Liam and Noel Gallagher have talked favourably about Richard Ashcroft, and now he seems to have returned the favour.
The former Verve frontman spoke to Noisey for part of their British Masters series, and revealed he'd like to work on a "musical" with the brothers.
Speaking to John Doran about Noel Gallagher's recent desire to work with him, he said: "I would love to do a musical with them both.
"I'd like to do a musical of our [Verve] songs combined [with Oasis songs] in a story of both our youths and the combination at the end and the fact that we have crossed paths, been mates, looked after each other, this that and the other."
However, when it came to choosing which Gallagher to work with, Ashcroft decided he'd rather work with both of them.
Asked about the pros and cons about with working with them, he said: "The pros are that [Noel's] an amazing songwriter. So if I get 50 per cent on the publishing [royalties] then it's obviously cha-ching for both of us. I'm an amazing lyricist and I've got incredible melodies so the combo is great."

He added: "There's also a lot of pros working with Liam, but there's a lot of negatives working with either of them and not working with the other one. It's like being a brother in the middle."
So basically he doesn't want to choose between them? Neither do we!
Watch the full interview below:
The This Is What It Feels Like singer also revealed there's nothing he missies about being in the Verve.
Richard Ashcroft recently unveiled Hold On - the second cut to be taken from his These People album.
Listen to the official audio below: