Oasis to release (What's The Story) Morning Glory? deluxe reissue
2 July 2014, 11:38 | Updated: 16 June 2017, 17:17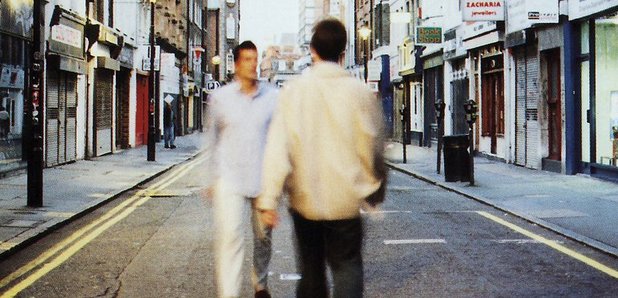 The second in the anniversary reissues of classic albums called Chasing The Sun will continue with the release of the band's second LP in September in an expanded edition.
Oasis's biggest-selling album, (What's The Story) Morning Glory? was originally released in October 1995 and went on to spend 10 weeks at Number 1 and sell 22 million copies. The defining album of the Britpop era, it includes the classics Don't Look Back In Anger, Wonderwall, Some Might Say, and Roll With It.

The new, expanded edition has been remastered from the original tapes under the supervision of producer Owen Morris and will feature B-sides, unheard demos and live material.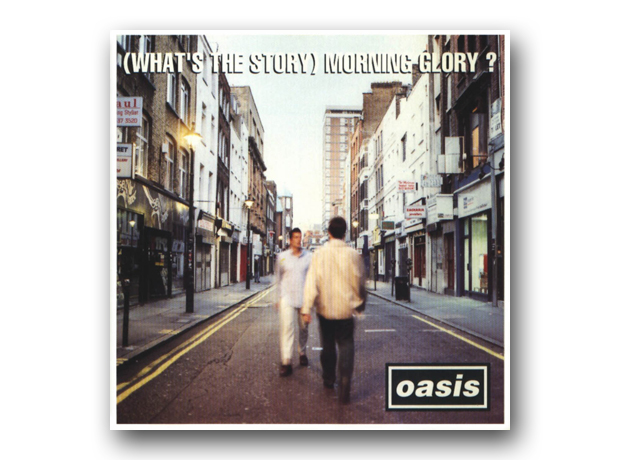 Highlights include previously unheard demos of She's Electric and Rockin' Chair; demos of Some Might Say, Hey Now, and Bonehead's Bank Holiday recorded for the first time at the band's soundcheck in Tokyo in September 1994; and live recordings from legendary gigs such as Knebworth House, Maine Road Stadium, Earls Court, and Bath Pavilion.

The (What's The Story) Morning Glory? Chasing The Sun Edition is available as a standard CD and digital download, Special Edition 3xCD & digital download, 12" vinyl LP (with digital download bundle of all bonus CD content) and as a Deluxe Box Set including LP, Special Edition CD, 7" of an exclusive demo, replication of an original 12" promo and merchandise.

The first release in the series, Definitely Maybe, recently entered the album chart at Number 5, selling almost 20,000 copies in its first week. The next album in the series will be Be Here Now.
Oasis - (What's The Story) Morning Glory? Chasing The Sun Edition track-listing

DISC ONE
Hello
Roll With It
Wonderwall
Don't Look Back In Anger
Hey Now!
(untitled)
Some Might Say
Cast No Shadow
She's Electric
Morning Glory
(untitled)
Champagne Supernova



DISC TWO
Talk Tonight
Acquiesce
Headshrinker
It's Better People
Rockin' Chair
Step Out
Underneath The Sky
Cum On Feel The Noize
Round Are Way
The Swamp Song
The Masterplan
Bonehead's Bank Holiday
Champagne Supernova (Brendan Lynch Mix)
You've Got To Hide Your Love Away


DISC THREE
Acquiesce (Live At Earls Court)
Some Might Say (Demo)
Some Might Say (Live at Roskilde)
She's Electric (Demo)
Talk Tonight (Live At Bath Pavilion)
Rockin' Chair (Demo)
Hello (Live At Roskilde)
Roll With It (Live At Roskilde)
Morning Glory (Live At Roskilde)
Hey Now (Demo)
Bonehead's Bank Holiday (Demo)
Round Are Way (MTV Unplugged)
Cast No Shadow (Live At Maine Road)
The Masterplan (Live At Knebworth Park)