Paul McCartney: "Oasis should just get together and make some good music"
14 May 2015, 11:51 | Updated: 14 May 2015, 11:59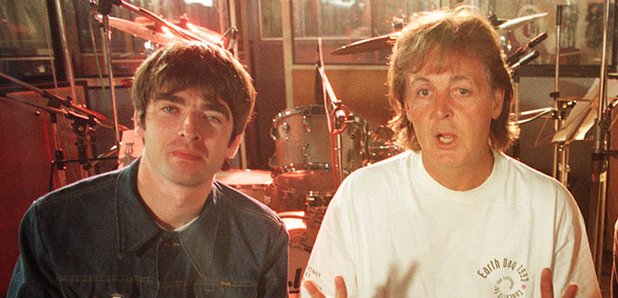 The former Beatles has weighed in on the never-ending rumours and suggestions that Liam and Noel Gallagher should reform the legendary Manchester band.
While Noel has refuted any suggestions that the band will get back together in 2016, tabloid rumours yesterday (13 May) claimed that Liam was reforming the original line-up… minus his brother.

During an online chat with a Japanese website, McCartney was asked if he thought the Gallagher brothers would ever get back together.

He replied: "I don't know… It would be good because I think everyone likes brothers to like each other – and make up.

"It's a pity because they are very good together. Like many brothers, they are crazy. But it would be nice if they got together.

"My advice to them? Just get together and make some good music! But they have got to want to do it. I think a lot of people would like them to do that.

"They are pretty cool guys!"
However, Radio X feels it should be noted here that The Beatles didn't get back together after their split in 1970... the surviving three only reconvened in 1995, fifteen years after John Lennon died!