Paul McCartney Has Revealed What He Thinks Was Oasis's Biggest Mistake...
31 May 2016, 12:12 | Updated: 31 May 2016, 13:33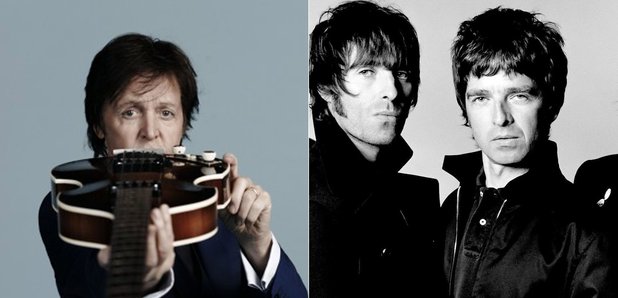 The Beatles legend has spoken out about some of Noel's claims from back in the day.
Paul McCartney has spoken out about where he thinks Oasis "went wrong." Chatting with Q Magazine, Macca has said Noel's claims that the Manchester band were "bigger than The Beatles" was a grave mistake.
"Oasis were young, fresh and writing good tunes," McCartney said. "I thought the biggest mistake they made was when they said 'We're going to be bigger than The Beatles'. I thought 'So many people have said that, and it's the kiss of death.'"
"Be bigger than The Beatles, but don't say it" he went on, "The minute you say it, everything you do from then on is going to be looked at in the light of that statement."

The comment was made by Gallagher Senior in 1995 during an interview with MTV. According NME, Noel has said he was "high" when he gave the quote.
Paul McCartney releases his solo compilation album Pure McCartney on June 10th.