Guess Which Oasis Song Topped A List Of Dads' Favourite Karaoke Tunes?
13 June 2016, 17:45 | Updated: 13 June 2016, 17:52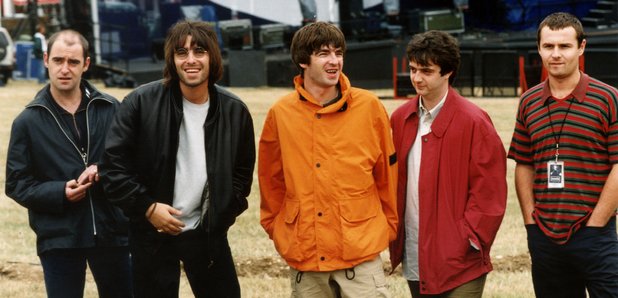 The Top 20 includes hits from the likes of David Bowie, Blur and The Rolling Stones.
Oasis' Wonderwall has topped a poll of favourite songs for dads to sing karaoke to.
As reported by NME, to celebrate father's day this weekend, Sunfly Karaoke polled 3,000 dads across the UK, and found the 1995 Oasis track at the top of their sing list.
The Manchester band even appeared twice in the results , with another Noel Gallagher-penned song, Don't Look Back In Anger, featuring at No. 18.
Blur's Parklife came in at second place, followed by Queen's Bohemian Rhapsody and David Bowie's Heroes.
Other favourites included The Beatles' Hey Jude, The Rolling Stones' (I Can't Get No) Satisfaction and The Killers' Mr Brighstide, which came in fifth, sixth and twelfth place respectively.
Watch the video to the classic Oasis track below:
See the Top 20 below:
1. Oasis - Wonderwall
2. Blur - Parklife
3. Queen - Bohemian Rhapsody
4. David Bowie - Heroes'
5. The Beatles - 'Hey Jude
6. The Rolling Stones - (I Can't Get No) Satisfaction
7. Robbie Williams - Angels
8. Frank Sinatra - My Way
9. Journey - Don't Stop Believin
10. Spandau Ballet - True
11. Michael Buble - Home
12. The Killers - Mr Brightside
13. The Human League - Don't You Want Me
14. Meatloaf - You Took The Words Right Out Of My Mouth
15. Billy Joel - Uptown Girl
16. Bruce Springsteen - Born In The USA
17. The Proclaimers - 500 Miles
18. Oasis - Don't Look Back In Anger
19. The Commitments - Mustang Sally
20. Elton John - Daniel