Rare Oasis and Verve artwork on show
18 May 2015, 18:55 | Updated: 19 May 2015, 11:40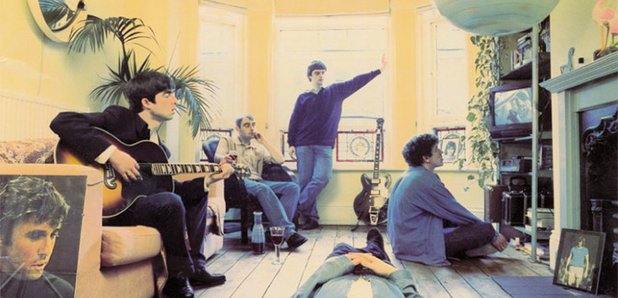 A selection of handwritten lyrics, gold discs and props from Oasis artwork are amongst the items on show as design gurus Microdot celebrate their 25th birthday.
Starting next week at the Old Courts in Wigan, a new exhibition will celebrate some of the most influential designs in British music history and the brilliant creatives that brought them to life.

Microdot's 25th birthday is the cause for the celebration and they're marking the event with a show that'll feature rare Oasis, The Verve and Suede memorabilia. Amongst the legendary designs put together by Microdot are the album covers for Definitely Maybe and Northern Soul.

Brian Cannon set up Microdot in 1990 and sought to emulate the creative breakthrough of 1970s record covers by bands like the Sex Pistols and the Buzzcocks.

On show at the exhibition will be hand-written lyrics by Noel Gallagher and Richard Ashcroft, signed gold discs and some never-before-seen photographs.

The exhibition opens on 25 May, with full details on opening hours here. On the 29 May, there'll be a Q and A with Brian Cannon himself.