Noel Gallagher: Oasis Reunion Rumours Came "From Someone Close To Liam"
6 May 2015, 10:28 | Updated: 7 May 2015, 12:04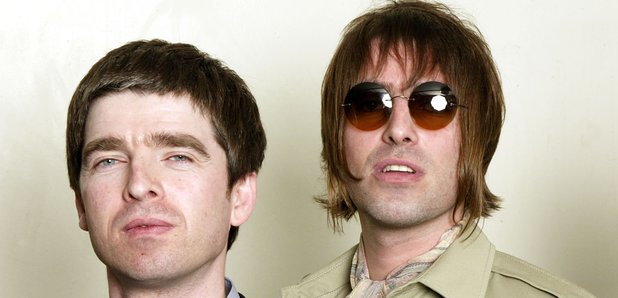 It looks like Noel has to break the bad news once again to eager fans.
Following rumours that Oasis may reform in 2016, Noel Gallagher has once again stated that it won't be happening. In an interview with Rolling Stone, Noel said "[Liam's] being a bit disingenuous to Oasis fans in the sense that he always gets their hopes up."
"There was a rumor last week that we've had a gentleman's agreement [to reform the band], but that rumor's come from his people. It's a "source close to him," and I'll tell you how close it is: She probably wakes up with him every morning. It's always left to me in an interview to let the kids down. People say, "You're breaking these kids' hearts." Well, what the fuck, man?"
The Daily Mirror recently reported that "a well-placed source" revealed the news following last month's Teenage Cancer Trust show at the Royal Albert Hall featuring Noel Gallagher's High Flying Birds.

The source said: "It's early days in terms of the details, but Noel and Liam are back on good terms and ready to give things another go. Nothing is signed but it's what you might call a gentlemen's agreement between them."
However, Liam replied on Twitter, comparing his brother to Katie Hopkins, saying:
I see Noel Katie Hopkins Gallagher is talking out of his slack arse again go and polish your SAXAPHONE Ha ha LGx

— Liam Gallagher (@liamgallagher) May 6, 2015
The Mirror's source continued: "He is ready to try and put their differences behind them in order to get back on stage together with the band now that Beady Eye have split up.

"Obviously it would be massively lucrative for them both too, and the demand for tickets would be enormous."
Oasis split in 2009 following the cancellation of a headline appearance at V Festival. The relationship between Noel and Liam has remained stormy, but the younger Gallagher recently tweeted a photo of himself with a backstage pass to one of Noel's shows. The elder brother, meanwhile, has released two solo albums and is on a tour of North America.

Noel Gallagher's second solo album, Chasing Yesterday, is out now.