Oasis planning Knebworth album and documentary?
23 February 2015, 10:50 | Updated: 23 February 2015, 13:53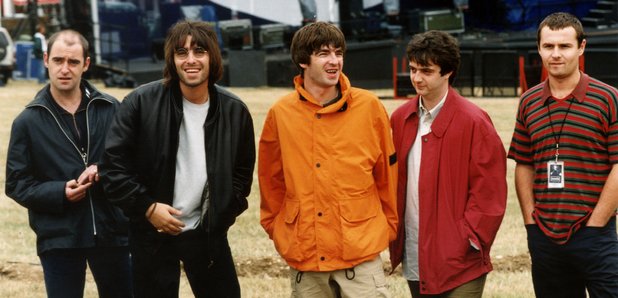 Noel Gallagher has reportedly confirmed a film depicting the seminal concert will be released.
August 1996 saw Oasis play two legendary shows at Knebworth to 250,000 fans and now there are rumours that a live album and documentary to commemorate the show are on the way.

The reason that we need to call them "rumours" is because it's yet to be officially confirmed - the interview was printed in a German magazine and then translated into English.

Noel's reportedly said the release would be next year, to mark "the 20th anniversary of our Knebworth concerts in 2016. And because we're a bunch of nutters, we've completely forgotten that we had actually filmed the whole thing.

"With like 20 cameras and a lot of what happened on the festival ground as well. Like fans arriving, backstage sequences, interviews and flights over the area. Which we've never released. I've no idea why."

"We decided that 2016 would be a good moment to do so, since Knebworth was the highlight of our career. We think that the 20th would make a good occasion to reflect on that, or to tell the history of Oasis – and then leave it at that. So far there's going to be a documentary and a live album."