LISTEN: Oasis Release The Never Before Heard Don't Go Away (Mustique Demo)
9 September 2016, 08:02 | Updated: 30 September 2016, 12:37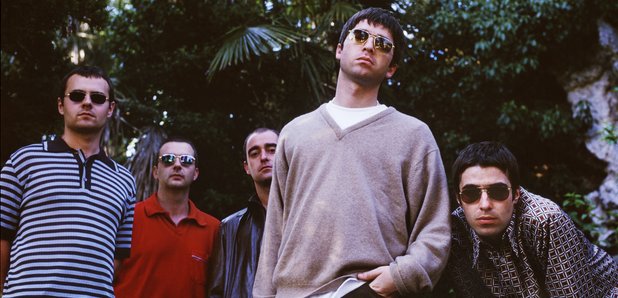 The track will appear on the band's reissue of Be Here Now, which is set for release as part of the Chasing The Sun series on 14 October.
Oasis have unveiled an exclusive version of Don't Go Away, which Radio X played this morning on The Chris Moyles Show.
The never before heard version of the track with Noel Gallagher-sung vocals marks the first time band's legendary Mustique Demos have been made available to the public.
The track is taken from the reissue of Be Here Now, which is being re-released as part of the Chasing The Sun series on 14 October.
Don't Go Away (Mustique Demos) is also available to stream, download and comes as an instant grat. when the album is pre-ordered.
Recorded on the Caribbean Island in early 1996 by Noel Gallagher and Owen Morris, the Mustique demos are the original demos for Be Here Now, which were just recently unearthed by the label's archive.
All 14 demos will be available in special deluxe editions of Be Here Now.
The band previously teased Radio X's first play of the track on Twitter, using a throwback picture of Noel Gallagher and Johnny Depp.
The 1st of the legendary Mustique demos will be revealed tomorrow
Tune into @RadioX & check back here pic.twitter.com/bRvBd1RJP5

— Oasis (@oasis) September 8, 2016
However, this is just a taste of what fans can experience as the Chasing The Sun: Oasis 1993-1997 exhibition is set to visit the Manchester band's hometown.
The exhibition, which includes the Definitely Maybe room where fans can re-create the famous album cover, will take place from 14-25 October at Old Granada Studios.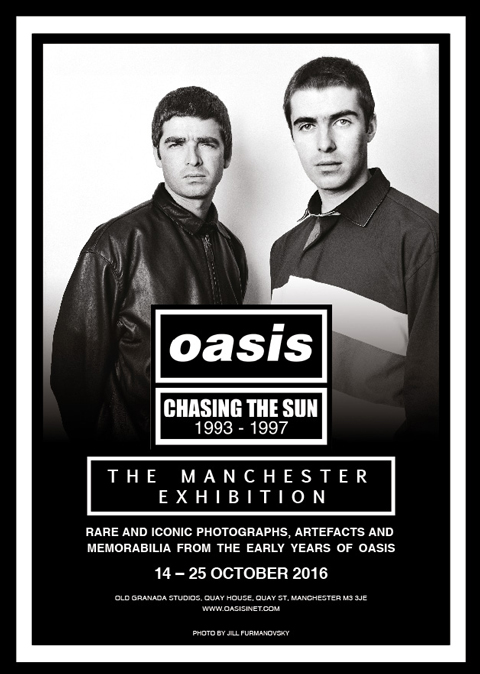 Noel Gallagher previously unveiled his "2016 rethink" of Be Here Now single D'You Know What I Mean?
Talking about the track, Gallagher said: "As the years went by I'd started to accept that the songs on Be Here Now were in fact insanely long… too long!
"Someone (I can't remember who) had the idea that we re-visit, re-edit the entire album for posterity's sake. We got as far as the first track before we couldn't be arsed anymore and gave up… it does sound fucking mega though!"
Watch the remastered video for D'you Know What I Mean? below:
See the full tracklist of Be Here Now Chasing The Sun Edition here:
Disc 1 – Be Here Now (Remastered)
1. D'You Know What I Mean?
2. My Big Mouth
3. Magic Pie
4. Stand By Me
5. I Hope, I Think, I Know
6. The Girl In The Dirty Shirt
7. Fade In-Out
8. Don't Go Away
9. Be Here Now
10. All Around The World
11. It's Gettin' Better (Man!!)
12. All Around The World (Reprise)
Disc 2 – B –sides & Extra Tracks
1. Stay Young
2. The Fame
3. Flashbax
4. (I Got) The Fever
5. My Sister Lover
6. Going Nowhere
7. Stand By Me (Live At Bonehead's Outtake)
8. Untitled (Demo)
9. Help! (Live In LA)
10. Setting Sun (Live Radio Broadcast)
11. If We Shadows (Demo)
12. Don't Go Away (Demo)
13. My Big Mouth (Live At Knebworth Park)
14. D'You Know What I Mean? (NG's 2016 Rethink)
Disc 3 – Mustique Demos
1. D'You Know What I Mean? (Mustique Demo)
2. My Big Mouth (Mustique Demo)
3. My Sister Lover (Mustique Demo)
4. Stand By Me (Mustique Demo)
5. I Hope, I Think, I Know (Mustique Demo)
6. The Girl In The Dirty Shirt (Mustique Demo)
7. Don't Go Away (Mustique Demo)
8. Trip Inside (Be Here Now) (Mustique Demo)
9. Fade In-Out (Mustique Demo)
10. Stay Young (Mustique Demo)
11. Angel Child (Mustique Demo)
12. The Fame (Mustique Demo)
13. All Around The World (Mustique Demo)
14. It's Gettin' Better (Man!!) (Mustique Demo)