Noel Gallagher: I Would Have Let Liam Carry On Using The Oasis Name
13 July 2016, 12:19 | Updated: 13 July 2016, 12:27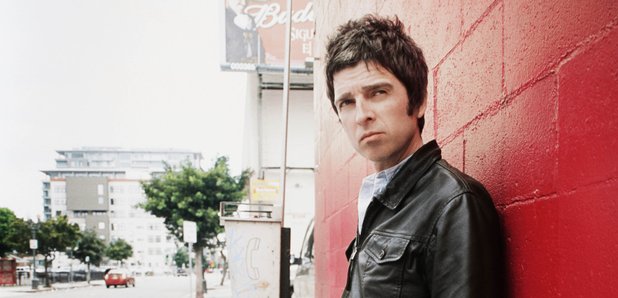 The Dream On singer also revealed he tells fans who ask for selfies to "go f**k themselves".
Noel Gallagher has revealed he would have let his brother Liam and his former bandmates use the Oasis name.
in an interview with Rolling Stone, the Don't Look Back In Anger singer said: "On the day that I left, they could have had the name if they'd have en masse, called me up. I would have signed the name off to them but they didn't."
Noel added that he wouldn't stop Liam, Gem Archer, Andy Bell and Chris Sharrock - who went on to form Beady Eye in 2009 - getting back together as Oasis and added that it would be "f***ing interesting" and "hilarious" to see what they did.
Setting the record straight about his chances of reforming with the band himself, he added: "I get people going, 'You will reform, you'll definitely reform', and I'm like, 'What makes you so sure?' and they go 'You just will.'
"I'm like, 'What the f***, don't be so f***ing rude. Are you trying to Jedi mind trick me or what?'
"You'd do it for the money and I would do it for the money If I needed the money but I don't need the money."
The Ballad Of The Mighty I singer went on to talk about fame, saying there are absolutely "no downsides," except being asked for selfies.
"I'm sick of fans asking for selfies, but I just tell them to go and fuck themselves. I'm not beholden to anyone with a camera phone and I don't give a fuck if they think I'm an arsehole."
He added: "I turn down photographs on a daily basis. When people say can I have a picture and I just say no and they just (laugh and) go, 'Yeah, what really?' 'Yeah really I'm fucking busy here buying underwear'.
"Some people get so offended and then you get people who insist, they insist. If I feel like doing it, I'll do it if I don't feel like doing it fuck them. I don't live my life to have my picture taken by fans whether they buy my records or not. I don't ask them to buy them."
Nice.