Why Noel Gallagher Snubbed Trainspotting Soundtrack...
18 October 2016, 16:17 | Updated: 18 October 2016, 16:23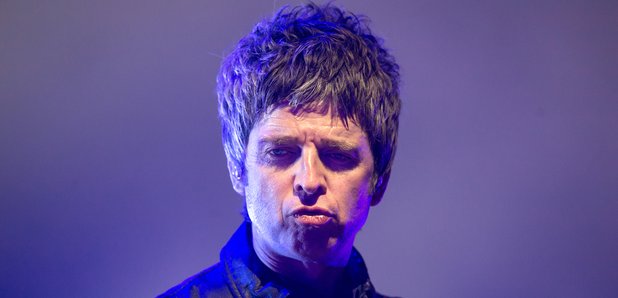 Costume designer Rachel Fleming says the Oasis man told her he genuinely "thought it was about train spotters".
The soundtrack to Trainspotting has become as iconic as the 1996 film itself. But it might have been even better, as it turns out Oasis or Noel Gallagher could have been on it too.
According to new reports, Noel Gallagher had the chance to stand alongside the likes of Iggy Pop and Lou Reed in featuring on the film, based on the Irvine Welsh novel, but he turned it down because he thought it was actually about spotting trains.
Damn.
As The Telegraph reports, Trainspotting producer Andrew Macdonald and costume designer Rachel Fleming revealed at a 20th anniversary screening of the film that Danny Boyle was a big Oasis fan and had approached Gallagher about working together.
Macdonald revealed: "Danny is from near Manchester and he was very keen to have Noel Gallagher do something but there was a reason why he didn't do it."
However, Fleming - who said she bumped into the rocker recently shed light on his snub, adding: "I met Noel at a thing the other week and he said to me: 'I would have done something, but honestly I thought it was about train spotters. I didn't know.' That's what he actually said."
Macdonald also revealed that Lou Reed - whose song Perfect Day features at a pivotal moment in the film - didn't like the movie.
Meanwhile, T2 is set for release in January 2017, and sees the original characters reunite to take on the seedy world of porn.
Now Gallagher knows exactly what the film's about, perhaps he'll appear on the soundtrack this time around?
Watch the latest teaser for T2 below: