Noel Gallagher Hung Out With Russell Brand, And His Brother Liam Gave Him Stick For It
25 January 2016, 10:17 | Updated: 29 March 2017, 12:01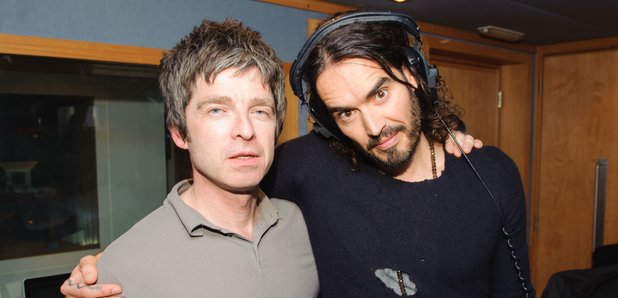 The pair were both at Upton Park to watch their teams, West Ham and Man City, play.
This Saturday (23 January) saw West Ham and Manchester City go head to head at Upton Park, but it was Russell Brand and Noel Gallagher's attendance at the match which stole the limelight.
.@rustyrockets and @NoelGallagher are at Upton Park! Who'll be laughing at the end of the match? #SNF pic.twitter.com/GKLJD5hy4D

— Sky Sports Football (@SkyFootball) January 23, 2016
Despite supporting opposite sides, the old mates managed to laugh and joke around, even when there were a few tense moments.
VIDEO: This tremendous Joe Hart save broke Russell Brand's heart https://t.co/8vln44V1bK pic.twitter.com/bXTDb1sxRL

— Deadspin (@Deadspin) January 23, 2016
Twitter was loving their friendship and camaraderie, but one person wasn't overly impressed.
Yes, Noel's brother and former Oasis bandmate, Liam Gallagher, took the opportunity to tweet about the bromance in his typical style, writing: "I see rkids at the game again with his lover Caitlyn brand".
I see rkids at the game again with his lover Caitlyn brand MCFC LG X

— Liam Gallagher (@liamgallagher) January 23, 2016
Noel Gallagher hasn't publicly responded to his brother yet, but we're sure they had a little chuckle about it.
Luckily the teams drew 2:2 so we reckon there's no hard feelings between any of them.