Noel Gallagher Reckons Liam Comes Out Of The Oasis Film Quite Well...
1 July 2016, 13:02 | Updated: 1 July 2016, 13:10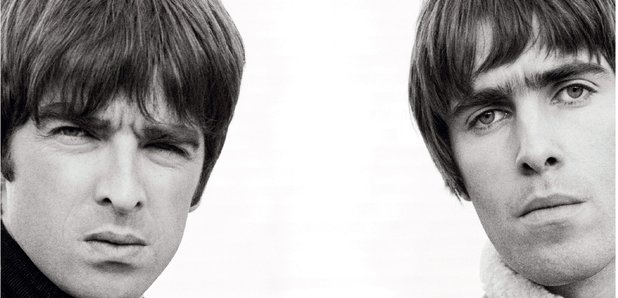 According to reports, the What A Life singer suggested his brother may have got off lightly in their upcoming Supersonic documentary.
Noel Gallagher has suggested his brother Liam may have gotten off easily in the upcoming Oasis film, Supersonic.
When asked about the documentary by the Daily Star, he said: "I'm a bit too close to judge it, aren't I? Liam comes out of it well though."
The Don't Look Back In Anger singer added: "I've been on tour and making records, so I'm kinda not really in the fucking mood for jumping on to something that happened 20 years ago.
"I've done 20 hours of interviews. I'm involved to the point of I was interviewed, I've seen it, and I've gone, 'Yeah.'"
Liam Gallagher meanwhile has been very vocal about the new movie, telling his Twitter followers it was "BIBLICAL".
Just seen the 1st cut of the OASIS film BIBLICAL what ever happened to my ROCKNROLL LG x

— Liam Gallagher (@liamgallagher) May 5, 2016
However, he didn't seem to appreciate the idea that Noel only wanted to attend the London premiere for the film, rather than their native Manchester.
Your so called mighty 1 only up for London premier as you were you porcelain knob

— Liam Gallagher (@liamgallagher) June 8, 2016
Liam has since gone on to poke fun at his sibling, calling him a "potato" on more than one occasion.
Pouting Potato LG x pic.twitter.com/K8y3AOFeYQ

— Liam Gallagher (@liamgallagher) June 29, 2016
The former Beady Eye frontman also seemed to have a dig at his former bandmate for attending Glastonbury festival last weekend.
See the creepy 1s at Glastonbury stalking celebrities AGAIN LG x

— Liam Gallagher (@liamgallagher) June 26, 2016
Despite keeping quiet on social media, in an interview with The Star, Noel bit back at his brother by suggesting the tweets were an attempt for Liam to stay "relevant".
"I guess it was about him staying relevant," the Dream On singer quipped. If you're him, what else is there to tweet about?
"How his spring/summer collections are doing for his clothing firm? I'm not sure that warrants a tweet. Should he ever climb out of the "where are they now" basket and grant you an interview, ask him. I'm sure you'll get a typically fucking surreal answer."
Noel confirmed he'd also been at odds with his brother for 20 years, revealing: "We've not been on speaking terms since 1996. I tolerated him up until he stopped being able to sing. When singing becomes shouting - I switched off then. I was just amassing money."
The documentary, which is due in cinemas this October, is directed by Mat Whitecross, and produced by the team behind AMY- Asif Kapadia and James Gay Rees.
See the film poster below: