Noel Gallagher Attacker Pleads "Guilty"
23 November 2009, 11:04 | Updated: 30 August 2013, 08:50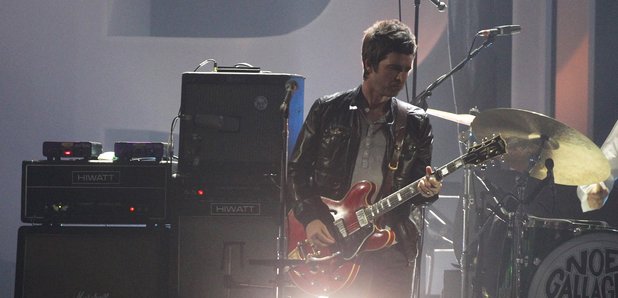 The man who attacked Noel Gallagher onstage during an Oasis concert last year has pleaded guilty to assault. Daniel Sullivan, aged 48, gatecrashed the show at Toronto's V festival on September 7 2008 and gave the guitarist an almighty shove, which caused him to fall on a stage monitor and crack three ribs. Although the show continued, the assault resulted in the cancellation of several dates on the tour.
According to The Guardian, attorney Ruth Neilson said that "Sullivan almost made it to Liam Gallagher, but was tackled by security and was taken to the ground."
The man admitted that he recalls climbing over the security fence, but doesn't remember mounting the stage. "It appears no one attempted to prevent Sullivan from gaining access to the stage until he was tackled by Oasis," said the attorney. "Police reported that Sullivan was resisting, struggling and screaming as he was arrested."
Sentencing will take place in February next year.