This Guy Won Bonehead's Piece Of The Haçienda Dancefloor...
20 December 2016, 12:58 | Updated: 20 December 2016, 13:04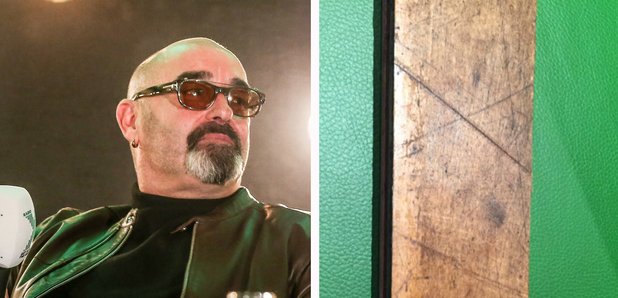 The former Oasis guitarist fulfilled his promise to give it away to one of his followers on Twitter.
Yesterday (19 December), Bonehead pledged to give away a piece of the Haçienda dancefloor to one of his Twitter followers by 10pm-and it looks like he stuck to his promise.
Last night, the former Oasis guitarist took to Twitter to announce that Danny White, from Knutsford Cheshire, had become the lucky winner of the memorabilia and that he wanted a picture of him "dancing on it on Xmas day".
And the winner is @Dannywhitehere I want a video of you dancing on it on Xmas day. Enjoy. pic.twitter.com/TTdkvx3dF5

— Paul Arthurs. (@BoneheadsPage) December 19, 2016
Naturally, White was pretty chuffed to find he'd not only become the owner of a little piece of Madchester history, but would also soon own something that belonged to a member of one of Manchester's most famous bands.
@BoneheadsPage Absolutely over the moon!! Never won a thing in my lifeI will treasure it for ever!!

— Dan White (@Dannywhitehere) December 20, 2016
You can't ask for much more than that, can you?
Hopefully, Dan White will fulfil Bonehead's wish, and we'll see him dancing on the piece of music history on Christmas Day.